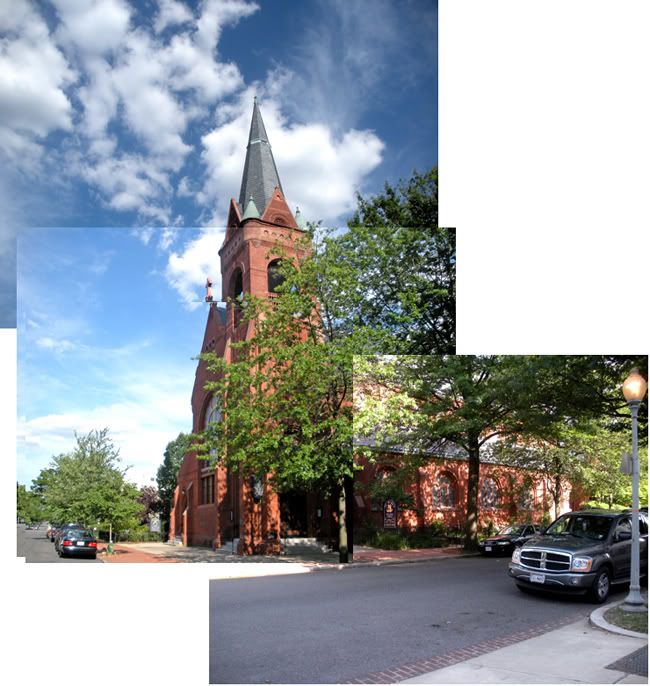 St. Mark's Church at 3rd and A St. SE. It's an Episcopal church, also a gathering place and community center. St. Mark's has heart.
Summer in DC, so far at least, has been absolutely perfect; i.e. drier than usual, cooler than usual. With the exception of a sticky or hot day here or there, it has been absolutely civilized: hot enough to wear shorts and sandals, but not so hot that I want to stay indoors with the windows closed and the air conditioning switched on. Since Jake's death, I have needed a lot of outdoor time. Of course the weather doesn't shape itself around my needs, but I appreciate the synchronicity.
If you're interested in meteorological explanations, you could read
this
. Of course I have an alternate theory, in fact I'm certain I could come up with several alternate theories if you gave me a few minutes. My theories are not based on the science of meteorology.
Whatever the reasons, this seasonal fluke is a blessing. Thanks, Weather Gods! Thank you so much!!
Southeast corner of Lincoln Park.