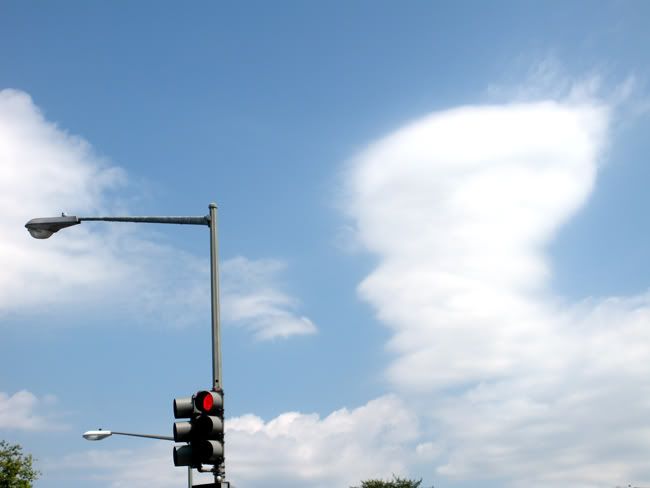 I think this ancestor is saying something - or blowing smoke! Not sure which.
I "see" things. Anyone who has looked at the blog understands that. Yes I see auras and energy fields. I see alternate realities reflected from the hoods and doors of cars. When I look at satellite pictures of hurricanes, I see dragons, and yes, yes, I see the dead. OK sometimes I don't see them, but I know they are there.
Yesterday at work I "saw" a client's ancestors gathered all around her. She is about to have a baby; it seemed that they were gathering to support her through labor and delivery, and to welcome the new member of their extended family. At the end of the session she told me she felt better than she had in a long time. A gathering of loving ancestors will do that for you, it will. Five minutes after she left, while crossing the street, I saw the above. I "saw" it and I saw it.
It's always a good idea to have the camera close at hand because wow. By the time I had crossed the street - maybe ten seconds later - the clouds had radically changed shape so the face was no longer visible. It was just a glimpse, but still awesome.
As a psychic, part of my mission is to "see" the subtle realms. It's not often I get to share any of the amazing things I "see" with people who aren't particularly attuned, or interested, in alternate realities. Cool, isn't it?
LATE BREAKING NEWS: My client went into labor within a few hours of her session yesterday. The baby was born (two weeks "early") this morning around 5:00 a.m. Those ancestors got the ball rolling, definitely! Wow.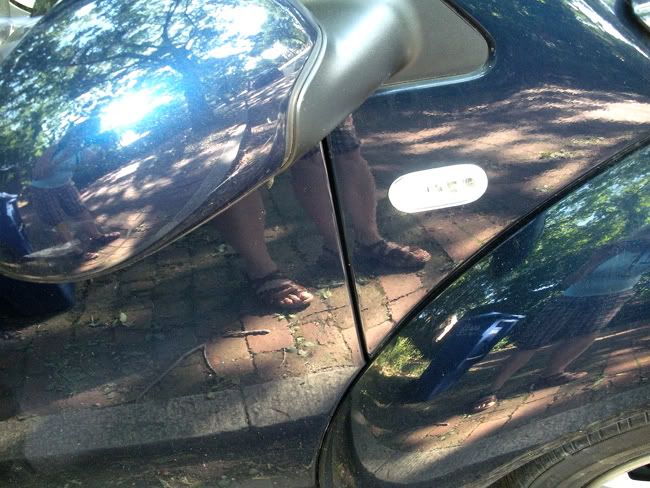 Me, times three. No Jake, though.