Outside the Museum of the American Indian on the national mall.
I loved the book,
The Secret Garden.
I still love the idea that the essence of healing, for the little sickly boy in the story, was a simple, two step process: 1) spend time outdoors in the fresh air, and 2) revive a neglected garden. Eventually the combination of fresh air and gardening cures the sickly boy, the little girl who has been orphaned, and even the father. It is a potent healing. If you've never read the book, by all means check it out. It is a fabulous story.
According to the cosmology of Reya, part of why spending time outdoors is so healing is because we live inside cubes; four walls, a ceiling and a floor. That shape is very stabilizing and feels safe, but what most people need in order to heal (from anything) is to get into situations in which things can change. Disorganize the pathogens, that's the first step in healing. Energy, including illness, tends to hold its shape inside cubes. But anytime you get outside, energy can and will and does shift.
Once illness (of mind, heart, spirit or body) is disorganized, then there are a whole bunch of things you can do to get yourself back to health. Rest and good food are key components, but I also believe in cultivating emotional/mental states, such as gratitude and compassion. Having fun and laughing really helps, too, as does taking in beauty in the form of music, art, or the face of someone you love. The most complete healing includes forgiveness, a state of grace that I believe is divinely bestowed.
In my own journey of healing from the recent loss of my one and only dog, I've spent a lot of time outdoors. Walking with Tonka, the vigorous young household dog, has been fantastically healing. Yesterday I hung out with a friend who is smart, quirky and soulful, someone who loves to walk around and take pictures. That really helped, too. And I'm trying to be patient, to just let some more time pass, let this thing run its course. Patience is really hard for me.
I'm praying for the forgiveness part to kick in. I'd like to forgive myself for all the mistakes I made with Jake, to let go of everything I
might
have done better. It would even help if I could forgive myself for still being so sad about his death. I don't want him to be alive again, all old and frail, but this sadness is really kicking my usually cheerful ass. Hey God, could you throw me a bone here?
Wish me luck!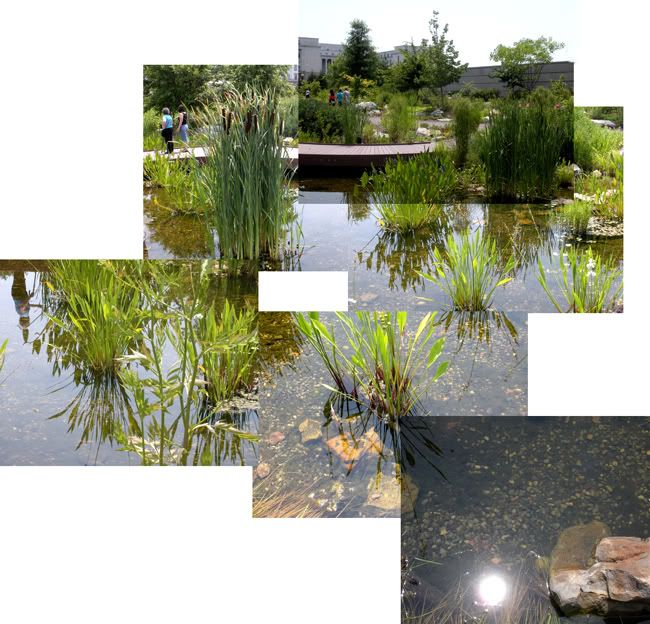 Botanical garden on the Capitol grounds.