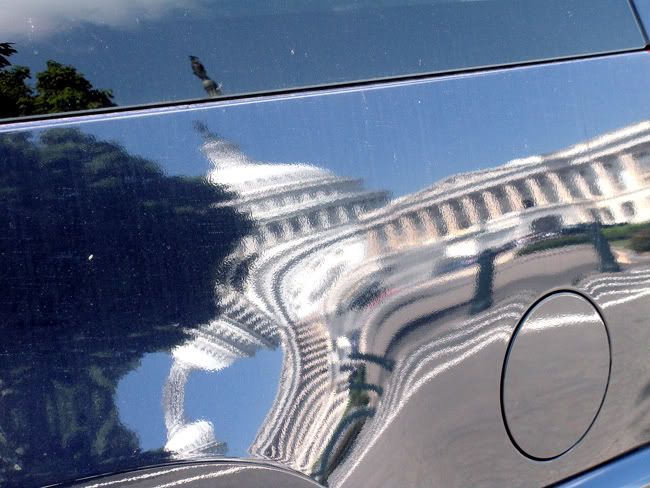 This image makes me think of that song "I'm a Little Teapot, Short and Stout."
When you cut your finger, your body responds immediately by sending clotting agents to the scene of the wound, and by beginning, instantly, to toss strings of collagen back and forth across the cut, the first steps in healing.
The mind is not so great during the first stages of wounding. Either it goes blank, a state we call shock, or it begins to create terrible stories, i.e.
I might bleed out from this cut,
or just the opposite, stories of denial, i.e.
This is just a small cut, I don't need stitches. I'll just rinse it off and continue making dinner.
Later on in the healing process, the mind can do wonders, but initially, it's far less effective than the body itself.
During this past week, you, along with my family and friends in "real" life, have taken the role of corporeal intelligence by sending kind thoughts of condolence, sympathy cards, by telephoning, taking me out to dinner, listening, and checking up on me. I've been in a real spin. You have been the collagen and the clotting agents. I am so grateful!
Some of you said you wished you could do more than send love and compassion. Please know that your kindness has been literally and specifically and palpably helpful. It was exactly the first aid I needed but could not provide for myself. I will never be able to thank you enough. I mean that sincerely.
Yesterday I turned a corner. The shock is easing away, and life is coming back into focus. I noticed, for instance (for the the first time in a week), that the weather is unbelievably gorgeous - hot but not too hot, with lots of sunshine, puffy clouds and low humidity. I took one of the household dogs out for a walk last night. He is young and vigorous and was completely happy to walk with me. It felt so good!
Thank you SO MUCH for letting me lean on you this past week. Thank you. I'm going to be OK. Life will continue. Onwards & upwards. L'chaim!