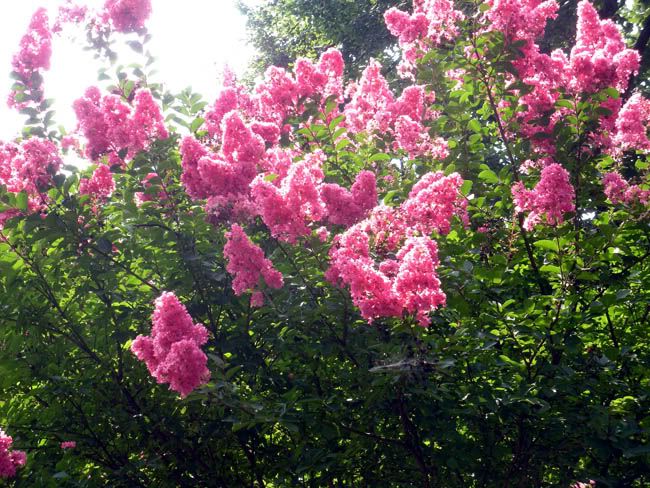 Families share DNA, they share history, too, though it's not unusual for each individual to remember family stories differently. The family argument in which
there's a dispute about how things really went down
is almost a cliche.
One thing I believe families share is an oversoul, a family soul that is some kind of ethereal amalgamation of all the individual souls. It won't surprise you to learn that I believe family souls have their own brand of sentience. Clashes between families (like the Hatfields vs. the McCoys or the Montagues vs. the Capulets) are, according to the cosmology of Reya, between the family souls. Clan vs. clan rarely has anything to do with the individuals involved. Should individuals act against the biases of the family soul, things never go well for them. Never.
There are also family souls that adopt each other. When that happens, an extended family is created in which all individuals understand that they are related - not by blood, but at a soul level.
Within the Mellicker family, there have been many instances of parallel experience that I believe have more to do with the karmic path of our family soul than anything else. My sisters each gave birth to a son within a year or two of each other, followed by a daughter, also within a year of each other. One of my sisters and I both married very young and very stupidly, to passionate Scorpios (we are both Aquarians), and were subsequently divorced within a short period of time. I could go on, but you get the idea.
This summer the parallel rites of passage within my blood family have been truly remarkable. My great nephew was born, a week "late", about three hours before Jake died. Our family soul opened a door. One soul incarnated while another departed, indeed. Yesterday one of my sisters had to say goodbye to her beloved pet, her 21-year old cat, Hobbes. When Jake died, I leaned heavily on her. Now I can be there for her because I do know
exactly
what she's going through.
Does misery love company? Because it has definitely helped me a lot to move through this time of loss, shoulder to shoulder - or maybe I should say heart to heart, with my sister. I'm thinking today of her beloved cat. May he rest in peace.