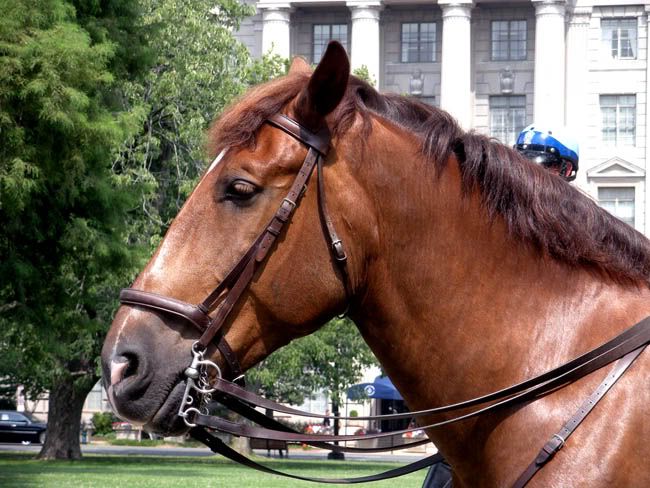 This is Stonewall, a Park Police horse posing in silhouette on the White House Elipse.
I love to sweat, a fact I almost forgot because this summer has been so cool and dry. Yesterday was the perfect day to remember. It was hot and humid, but there was a breeze with a hint of coolness in it and sentience, too, since it stirred and moved past me anytime I was tempted to get on the Metro or go indoors for awhile. The timing was remarkable, oh yeah. That breeze encouraged me to keep walking. It was an epic, fantastic, sweaty, beautiful walk.
There were wonderful sights to see, such as these distinguished looking gentlemen playing chess in Lafayette Park (and a lovely woman behind them, reading intently):
And this unexpected sight - two swanky women walking barefoot on Connecticut Avenue in front of the Tiny Jewelbox:
And this sequence of clouds floating past the Washington Monument. Doesn't the cloud in the very last picture look exactly like Louisiana?
Of course the best part about a big walk is the aftermath which includes (for me, in this order) a cool glass of water or two (water never tastes better) a cool shower, then an ice cold beer.
Life does not get better than that, does it? It can't possibly. No way. Yes? Yes.
Back on Capitol Hill, I saw this perfect sunflower in a garden on E. Capitol Street.