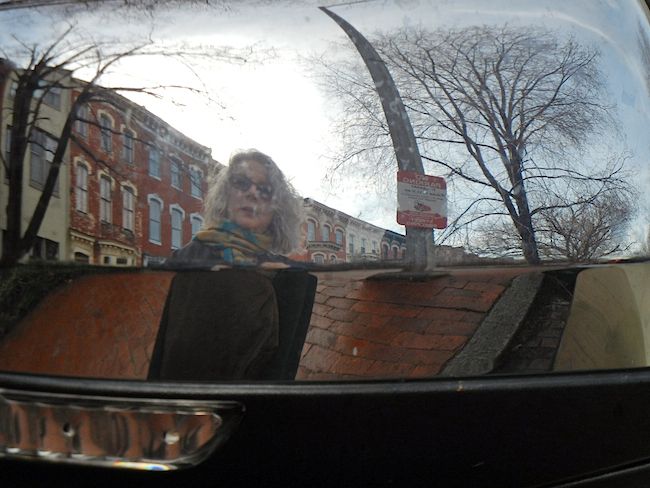 I asked the Sufi acupuncturist about atheists yesterday because I've been thinking about my atheist friends, how dear they are to me in spite of their world view. They don't strike me as "godless" or without faith, and too, these friends are kind and wonderful, creative seekers of essential truths about, for instance, the nature of humankind. They espouse all the best parts of spiritual traditions, such as wanting to help the less fortunate, and care for the natural world.
But they completely dismiss every idea of God. Two of my friends are hellfire and brimstone atheists, that is, they become instantly furious at even the mention of God or faith. They snap at me, "That's just superstition!" I try not to mention my faith when I'm around them. You'd better believe it. I don't want any trouble. I used to think they were correcting me, but given what the Sufi acupuncturist said yesterday, I'm more inclined to see their fury, the way they snap, as something they do for themselves. It has nothing to do with me and my abiding faith.
The Sufi acupuncturist teaches just like a rabbi. He began by telling me that the Arabic word for non-believer, literally translated, means "covered." In Sufism it is believed that everyone has a window that opens to God and divine light. Those of us who turn to face that window can feel the warmth, are wrapped in light and lifted up. But some people cover the window with black out shades. In extreme cases, they board up the window so not even a tiny ray of divine light can enter into their consciousnesses. But they're still believers, even if they don't consciously connect with the light, or so says the Sufi acupuncturist.
It's interesting to think about. I brought it up because it has occurred to me that in old age, those of us who have access to faith and therefore to the big picture (through the big picture window), have ways to manage all the feelings that come up: the regrets, the longing for the perfect life none of us ever lived. We faithful have context. It really helps!
My faith is anything but perfect. I wrestle with it all the time, but it's there, strong and abiding even when I flop around. My window is open and the light streams in, whether or not I choose to stand in that light. Some days, for reasons I can not explain, I forget about the light or doubt it. But I know it's there and mostly I'm open to it, even on my most suspicious days. I am so lucky.
I love my atheist friends and completely respect their points of view.
Shalom.