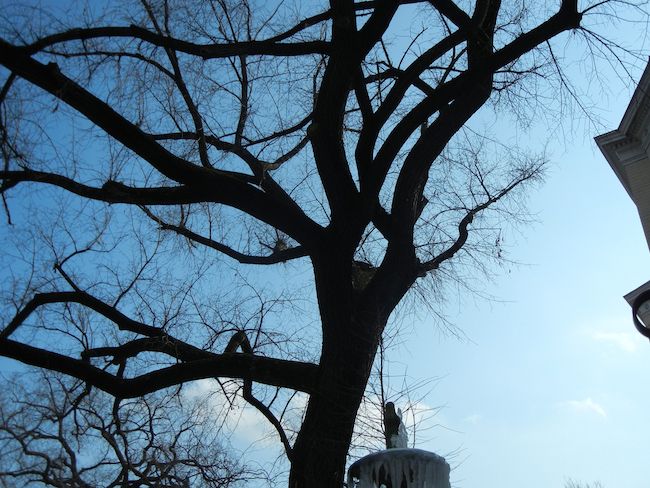 In my dream last night, I was in Paris! How exciting to be dreaming of Paris.
What wasn't quite as exciting is that it was my usual dream in which I'm trying to find my way home. Usually when I have this dream I'm somewhere in Northern Virginia, hoping to find a Metro stop or a cab. In last night's dream I remembered I lived "on that street off Rue Buffon, across from the Bois."
That street,
eh? I was trying to remember the Paris Metro stop closest to my flat. I was all turned around and couldn't get my bearings.
OK - so it was actually a Parisian nightmare, but it's a familiar nightmare and if you have to waste precious dreamtime having a nightmare, the setting should be Paris. Oui? I say oui.
The cold days are coming to and end. Temps are supposed to be up to 60 F. Thursday. At least for a week, we had winter.