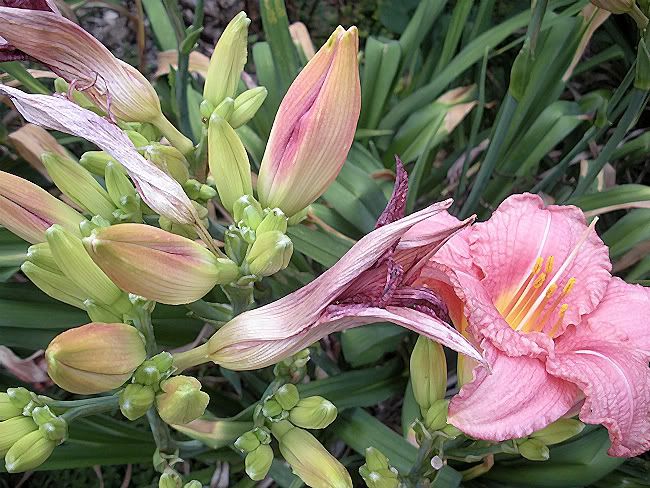 Brother Sun has risen as high as possible here in the northern hemisphere. He has reached his peak, and now he must fall. I've written here before about how much I loved Reclaiming's summer solstice ritual at the beach in San Francisco, especially the moment when the sun slipped into the Pacific Ocean (or so it seemed). At just that moment, an archer shot an arrow with a lit sparkler attached, in a high arc over the sea. It looked like it was following the sun - really cool visual. It was very poetic, so beautiful, and fitting, too. I'm glad I was part of that when I was. Sweet.
Fast forward to summer solstice 2011 in Washington DC. It has been cloudy and moody here for the last few days, though the sky partially cleared last night just before sunset. I ran out into the middle of East Capitol street, faced west, and bid a hasty hail and farewell to spring.
Winter solstice is all about hope, about knowing the light will return. Summer solstice, in spite of how festive the landscape is, in spite of the magical short night of fireflies and soft air, is a melancholy day, at least for me. Maybe "bittersweet" is a better word. I would not want the days to continue getting longer and longer. But like most of my species, I love the light, so turning towards the dark, even though it's mostly an intellectual exercise at this point in the year, always makes me slightly wistful. Hence the image below.
Everything has a lifespan, everything. Onwards into the season of sultry heat and slowly declining days. Summer is here. OK. C'mon.
Screen capture from the first moments of the film "Brother from Another Planet." Sweet sweet film. When I saw this iconic image, tears came into my eyes.