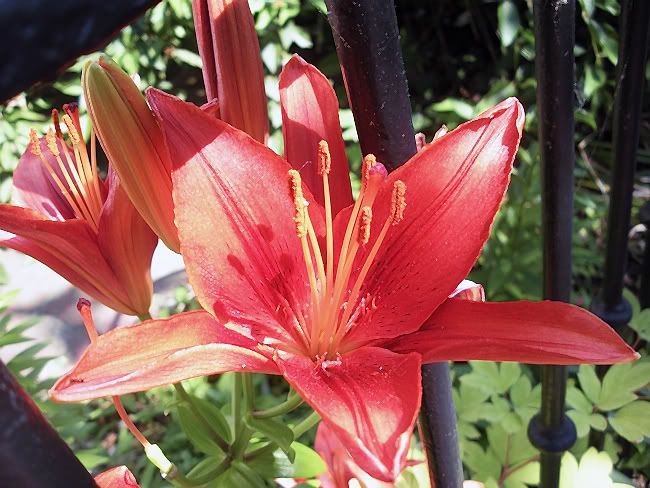 I watched
SHAFT
last night, the original version from 1971 with Richard Roundtree. Wow. What a movie. Times Square was seedy then, and Harlem was genuinely sketchy. The film portrays a whole bunch of emerging subcultures. Besides all the different versions of black pride trying to find its feet, there's an openly gay bartender, a sweet hippie, a blind street vendor, that sort of thing. Shaft has befriended all these folks, and has even forged a tense but workable relationship with the Italian police detective who trusts him even though he's black. Yeah I know - right?
The women's movement had not quite caught up with all the rest of the subcultures in the movie. All the women just want to love Shaft. The drop dead gorgeous, light colored black woman who lives in a fancy apartment does nothing but wait for him to show up. She doesn't seem to care much that he can't or won't love her back. The space cadet white woman he picks up in a bar is some kind of crazy stereotype, wow. You could write a masters thesis on what she represents. These women have not yet been liberated; they are flat, one-dimensional. I don't even think they have names. Still, I love the sex scenes. Ha. They are really cute.
I wanted to see the film again because during the first few weeks after I separated from my ex-husband, I was compelled for some reason to watch the movie repeatedly. Interesting that I didn't remember a lot about the film in spite of how many times I watched it. Seeing it again brought back more memories to be blessed and released. What a time this is!
And what a time THAT was. Holy cow. I often reflect on what it was like to come of age in the late 1960s when so many social paradigms were cracking, shattering and opening to something new. Even though we boomers are so into our generation, believe me, at the time it was quite bewildering.
Last night I was wondering what the hell it must have been like for black people. Can you imagine as a kid having to sit at the back of the bus, use separate bathrooms, even separate water fountains, then to suddenly have to figure out how to embody black power and pride after the Civil Rights act was signed? No wonder every black character in that film - including Shaft - is so awkward and exaggerated. Can you imagine how confusing it must have been? Whoa.
It was a great film to watch in the midst of the my current era of transformation. Two woolly socks up, as Tess at Willow Manor would say. Oh yeah.