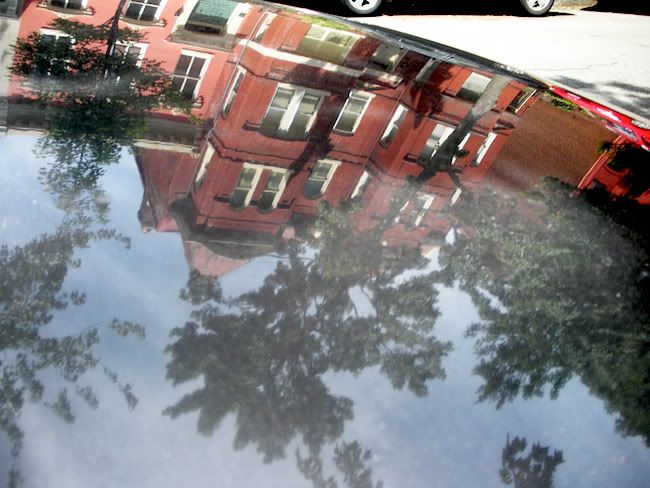 Sometimes a little chaos is a good thing. One of my great teachers always said that the first step in any kind of healing is that the pattern of illness or stuckness becomes disorganized. It makes sense: life is change. Sometimes that's exciting, other times it is very uncomfortable, disturbing, even painful. Hey, I'm not the only control freak who aspires to shape the world according to my ideas about how it should be, yes? Remember I live in Washington DC, a city of determined, very very hardworking people, most of whom do their best to put their environments in order. A lot of the people here make decisions based on the idea that they can put YOUR environment in order, too (if you are a citizen of the U.S., that is.) And yet the apple cart of our orderly delusions is upset time after time. You would think we would learn to relax. You'd think!
Today the city will be filled with a sea of pink teeshirts within which a whole bunch of people will be talking, drinking water, and most important, walking. Today is the march for the cure for breast cancer. It is a gigantic event that disrupts traffic all over the city. For me this is a happy disruption because I know and have known so many women who have had to contend with breat cancer. Many have survived, some have not, but all of them went into their treatment like amazon warriors, brave and focused. Women are mighty.
On a much smaller scale, I'm about to make changes to my personal status quo, changes that will create a lot of chaos for awhile, and will require a lot of work, but will lead to the better way. I'm moving my professional practice into the chateau sometime this summer. The initial timeline I had in mind was far more ambitious than my capacity to make this thing happen, so even that - a plan for an orderly process including deadlines, etc. - has been scrapped.
Sometime this summer
gives me a lot more wiggle room to make the move. It isn't urgent; my colleagues at the space I now rent are not in any hurry to see me depart, and too I am s-l-o-w. I really move like a damn snail, given half a chance.
Everything happens at just the right time, and
life is change.
These statements are the best possible story to explain the life I've lived so far, definitely. Even so, I'm both reluctant and impatient, distrustful of the timing of things internal and external.
Distrust, too, is a form of chaos - so maybe I should surrender to that while I make list after list of what needs to be done while simultaneously failing to do anything other than THINK about it. For heaven's sake.
Shabbat shalom, y'all. Enjoy your Saturday.