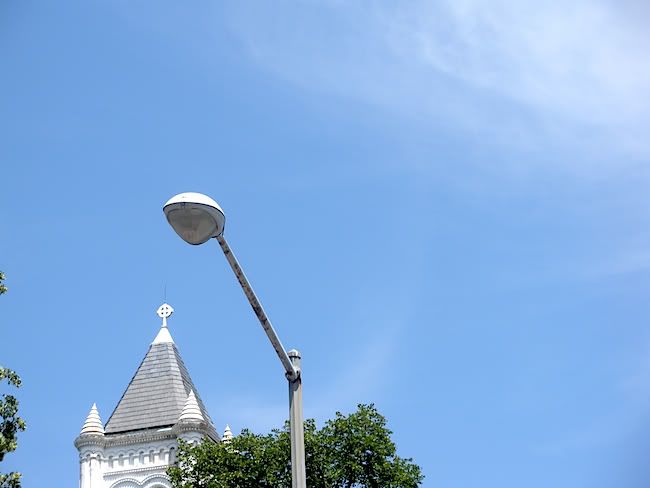 My father was a complicated man - I guess we're all complicated, yes?
Who was he? I've been thinking about him a lot lately. My Papa was one of the most creative thinkers I have ever known, almost to his detriment at times. He was absolutely passionate about the arts - all of them - though music was the form that was by far most dear to him.
I remember vividly my father standing in front of the loud speaker (this was before stereo sound) "conducting" a Beethoven symphony with the baton my mother gave him for his birthday. Sometimes he would put on a record, then say, "Girls, do you hear this intrument?" He would sing along with one melodic/harmonic line. Then he would say, "That was a french horn," (or oboe, or cello or whatever). Next he would show us pictures of the instrument. Fabulous! He would ask, "How does this piece of music make you feel?" He was a GREAT teacher of music appreciation. After we were tucked into bed, sometimes he would yell (from the living room), "Any requests?" Then he would play something we wanted to hear as we fell asleep. These are sweet memories.
I wish I had known him as a young man. During the 1940s he danced in competitions at the height of the era of swing. I believe he was quite good. He loved Glenn Miller and all those guys who had dance orchestras at that time. As a young man he was athletic; he played tennis and rode horses, for instance. Sadly he messed up his legs somehow before I was born, so by the time I came to know him the only physical thing he did was go bowling. He was a bowling coach, in fact. Such a strange pursuit, but he loved it.
My Papa loved all manner of games and was fiercely competitive. He taught all of us to play chess. I think my sister Deborah is the only one of us who ever beat him at that game. He used to say, "In the end, I'll take your king. So just relax and enjoy the game." Hmmmm. What a message, eh?
He did a lot of drawing and cartooning, very mid-century style as I remember, and occasionally indulged in performance art. I remember he settled one dispute among my sibs and I by way of a neatly typed judgment. I found a copy of it recently. Reading it, I laughed until I cried, it was so hilarious. To this day I have never attended a Seder that could hold a candle to the ones he lead. He was a raconteur, just what you want at the head of the table at Passover, oh yeah. I still smile remembering the way he read the book "Nize Baby," (by Milt Gross) out loud to us.
Oohoo, nize baby, itt opp all the cheeken zoop so mama'll gonna tell you a Ferry-Tail from Keeng Mitas.
Ha.
When I figured out how cruel he could be, how he punished us through insults and humiliation, I turned a cold shoulder to him. I dismissed my love for him at that time; that was it. How old was I? Maybe 10? I'm just guessing; I wasn't very old when it became clear that his dark side was really really DARK. I remember thinking, "I don't need this."
But when I began doing ancestor work as part of my shamanic/wiccan training, I was surprised to see him appear in my trance journeys. We've been pretty close ever since then, strangely or beautifully, depending on how you want to look at it.
All the heart opening I've been engaged in recently is truly global in its impact. This morning I am thinking with so much love about my Papa. That is crazy! And so healing, wow! Something that shattered long ago in my heart is mending itself, like one of those films of a glass breaking, played backwards. I am in awe.
Happy Father's Day to those who celebrate. And to you Papa? Cheers! Fly high, rest in peace. I'll see you on the flip side. Shalom.