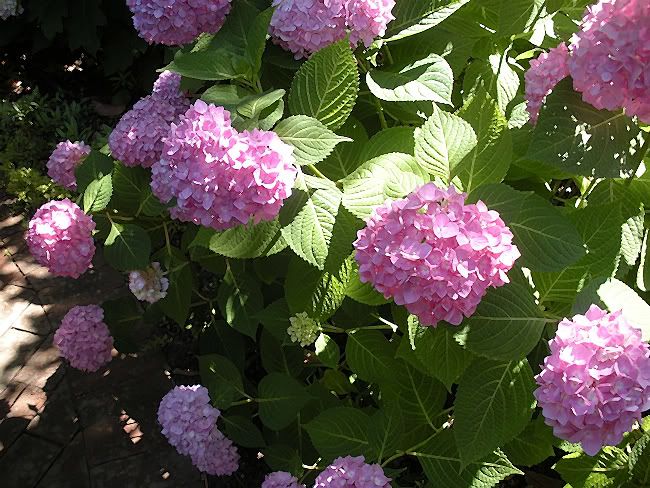 Life is precious, right? The life force is powerful, tenancious, and yet fragile as well. We come and go so quickly! People say
carpe diem
, we say
don't take it for granted,
though - of course everyone does take for granted, at times, this miraculous, exasperating experience of ensouled, animated bodies and minds. Yes? I say yes.
The idea that any one of us has the capacity to stay in a place of mindful appreciation for our temporary lifetimes clashes with what this experience is all about. Nothing stays put, does it? It really doesn't. All is change. The best I can hope to do is notice when I've become complacent, at which time (if I'm really in a benign mental state) I can gently guide myself back to mindful appreciation. If I'm not feeling generous, I tend to scold myself first, then shove my mind/heart back into appreciation. It's not the most graceful way, I admit.
External happenings can be helpful triggers for mindfulness. When people are killed in tragedies like the tornadoes that devastated parts of the American midwest recently, I remember instantly that the only realistic point of view is empathy and gratitude. This morning I'm thinking of two dear ones who are facing the imminent deaths of family members. Because the reality of our existence is right in my face, I'm able to feel so much love and compassion, gratitude for my good health and good fortune, sadness that my dear ones are facing the messy, uncontrollable, unfathomable situation of loss and grief. My love for these two people is a great teacher, helping me return again and again to "the truth." Life is so short and so very sweet.
Love is a powerful teacher. I used to be afraid of it, because feeling love can be embarrassing, humiliating and very painful at times, especially when I'm in a mood to judge who/what I love, which is often, I should mention. Just recently I've decided to relent, let it pour through me in whatever form it chooses. What the hell. Why not?