I know Rumi is talking about God in the poem at the end of this post, but he might as well be talking about Washington DC at the height of cherry blossom season. The pear trees have also popped (see above). This city looks like the happy ending of a sweet fairy tale, oh yeah.
My first spring in DC was a revelation. I spent a lot of time standing underneath the fully blooming trees, trying as hard as I could to breathe in the pinkness, the whiteness. It was like standing beneath clouds of happiness and perfection. I wanted to take it all in at a very deep level.
When the blossoms flutter down, it's almost better, as if being gently kissed by pink snow.
Shouldn't say snow. Nope. Sorry.
Happy Friday. Shalom!!
You have no idea how hard I've looked
for a gift to bring You.
Nothing seemed right.
What's the point of bringing gold to
the gold mine, or water to the ocean.
...Everything I came up with was like
taking spices to the Orient.
It's no good giving my heart and my
soul because you already have these.
So I've brought you a mirror.
Look at yourself and remember me.

--Jalalud'din Rumi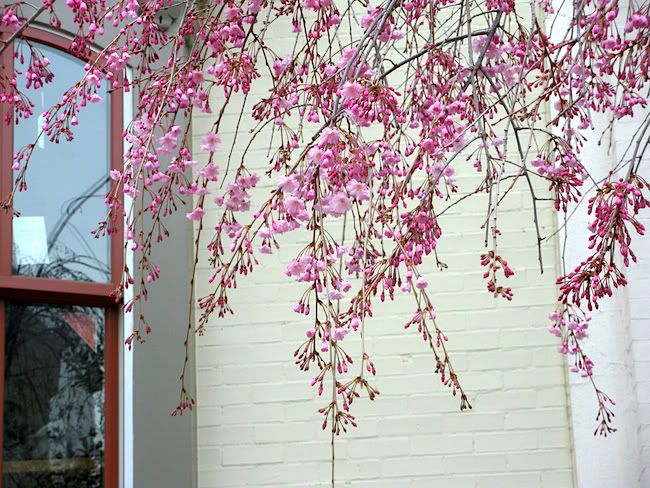 Weeping cherry - so graceful, yes?