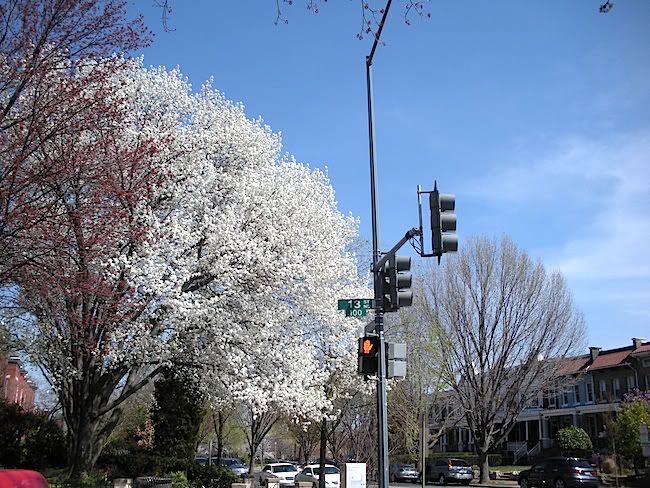 Does everything happen for a reason? I'm just wondering this morning because one of my houseguests broke her tooth last night. She's still coming - she's probably at the airport or on her way right now. It's possible - likely, actually - that she will be sitting in the dentist's chair upstairs at the chateau tomorrow or Thursday. I hope I can get her in to see my friend, client, dentist and upstairs neighbor Larry, who is the most awesome dentist ever, also tall, dark and handsome, smart, generous and wonderful.
I wanted my visitors to meet Larry and his wife Susan (who is a whole bunch of wonderful also) but given how quick the Cherry Amour visit will be, and the busy busy lives of Larry and Susan, I couldn't quite figure out how to get them all together - funny - since Larry and Susan work and live upstairs. It is not a matter of the logistics of space, but rather the logistics of time.
But apparently my houseguest is meant to meet at least Larry and his wonderful staff of workers upstairs. Otherwise, why would she break a tooth, on a piece of pizza, the night before her arrival here at the chateau?
I don't believe in a rational universe in general. I think reason has its place, but can not account for most of what goes down. I "see" patterns, I can connect the dots no matter what the occasion, but am never totally convinced that those connections are logical or rational.
This, though - well, wow. I'm sorry my dear one broke her tooth, but if you're going to break a tooth right before a journey, the bes possible scenario is to be travelling here to see me.
You can't make this stuff up!