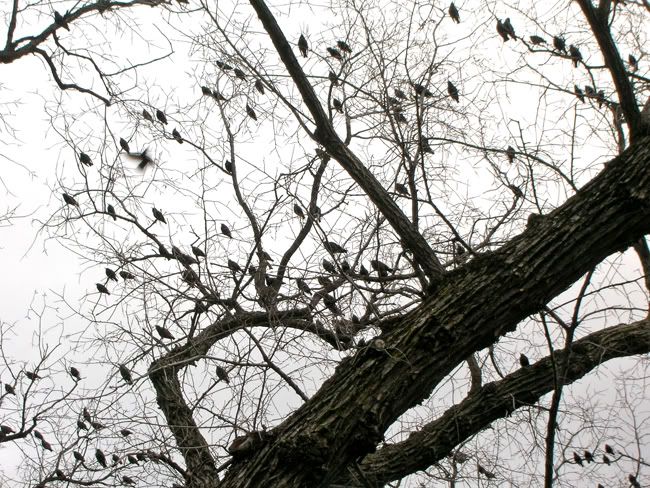 The birds were going haywire yesterday, not only the sparrows who were flying around in big swirling clouds, but the crows who were cawing like mad - sounds like scolding to me - and the finches chirping as if there was no tomorrow.
It was cold yesterday so maybe they were just complaining. In my own vivid imagination, I decided they were speaking out in solidarity with hundreds of thousands of their bird brethren, the turkeys, who will be killed today, all at once, all over this country.
It might seem awfully hypocritical of me to worry so much about the plight of the Thanksgiving turkeys, since I am a meat eater (though I almost always eat free range meat). Maybe I am the worst kind of hypocrite.
I never loved the traditional Thanksgiving meal, so you can imagine that slinging raw turkeys in the general direction of irate customers at Whole Foods (during my tenure as caterer a few years ago), only served to magnify my original distaste to epic proportions.
It's not the idea of Thanksgiving I dislike, it's just the food. Unfortunately the food is the way we celebrate the holiday. Every part of the Thanksgiving feast is heavy and sticky. Yuck! In combination with the main event, the golden brown roasted turkey, displayed headless, footless, and belly-up at the center of the table, the traditional American harvest feast turns my stomach, it really does.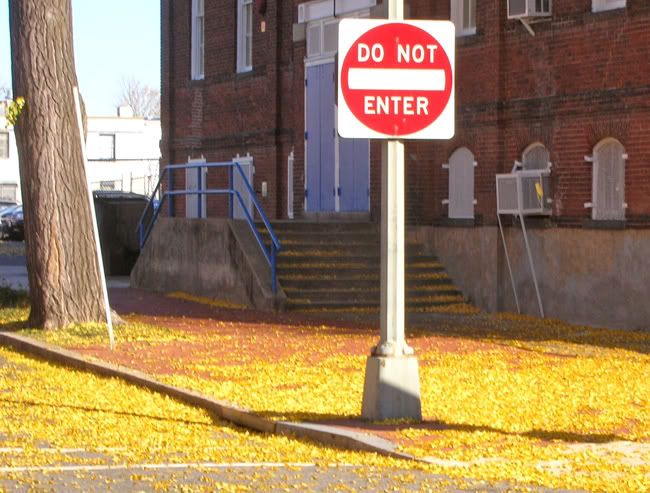 Sometimes I wish I liked Thanksgiving, because it's such a nice idea, sitting down and feasting with your nearests and dearests, giving thanks for all the wonders of this amazing existence. But ... I'm not holding my breath, waiting for something to suddenly change. Long ago I resigned myself to the reality that - for instance - I don't like Bob Dylan's voice, even though I'm
supposed
to, even though he's a great artist. I don't like Bob Dylan and I don't like Thanksgiving food and that's just how it is. (Sorry Ched! Sorry Mouse! And all other Dylan fans!)
I've developed a coping mechanism for the day that works quite well for me. A box of extra firm tofu is stashed in the fridge (that will be the focus of my Thanksgiving dinner), a series of Hugh Grant movies are dusted off and queued up by the DVD player. Oh yeah I am ready for the holiday the way I celebrate it. In fact I'm even looking forward to my day of movies and tofu and peace here in the house on Tennessee Avenue.
Today I will chirp out loud in solidarity with my bird brothers, small and large, and have a laugh at my own expense. You can laugh at me, too, if you like. I can be so fussy about certain things! For heaven's sake.