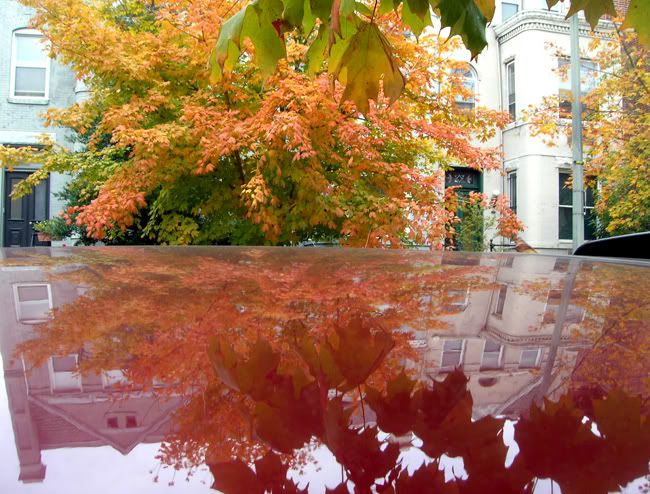 President-elect Obama had to remind members of the American press yesterday that there can only be one president at a time. The impatience to get him squared away in the White House is palpable. Mr. Bush has become the lamest of lame ducks.
I, too, am feeling impatient, just like everyone else. Wondering how and what I can do to help implement the changes so fiercely needed. How will things work in the new administration? What will this city feel like after January 20th? How will I know what to do?
When I get especially antsy, I like to just stop, sit down and read poetry. Poetry almost always slows me down and allows my nervous system to understand that getting all worked up won't help anything.
The following describes my state of mind perfectly. Thanks Robert, for your dreams and powers of articulation!
1.

In a field full of swarming
though not stinging
bees
I am playing croquet

I do not know the rules
and have never played before
not really
save a game on someone's lawn
as a child

The person in front of me scores
three points somehow

Soon it will be my turn.

--Robert Walton, photographer, artist, writer and ex-DC blogger extraordinaire from his book entitled "Twelve Dreams, a Transcription"
Ducks and their watery reflections in the fountain at Lafayette Park, just north of the White House.