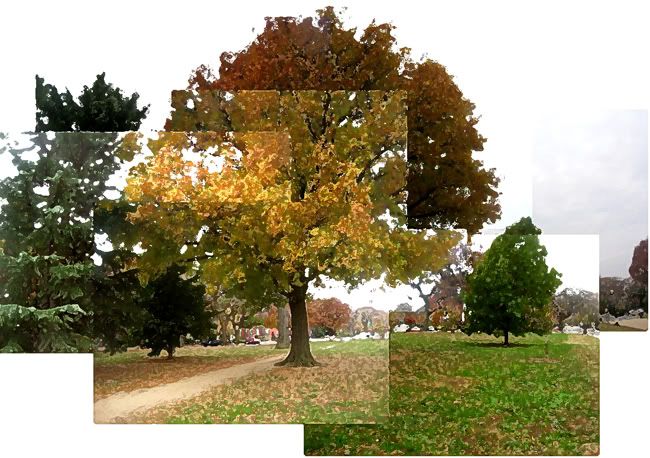 There's no doubt about it. Autumn in DC has passed its peak. When I have to seriously photoshop a pic like the one above to make it interesting, then I know for sure that the colors are fading, soon all the leaves will blow off the trees, and then it will be winter.
Washington is a landscape of extended springs and falls. Winter and summer are shorter, not as eventful, just the opposite of the American midwest where I grew up. There, spring and fall popped and passed as soon as possible, while summer and winter went on and on. And on. And ... on.
Here, spring and fall unfold in slow motion, so just about the time when I think spring can't get any more colorful, something else begins to bloom. In fall, some trees turn colors, then others, then I think
OK it can't get better than this
. But it does.
Nothing goes on forever, though. Like George Harrison said (sang),
All things must pass away.
Sometimes the passing away of the world is so sad. Sometimes it's a relief. C'mon winter. I'm ready.