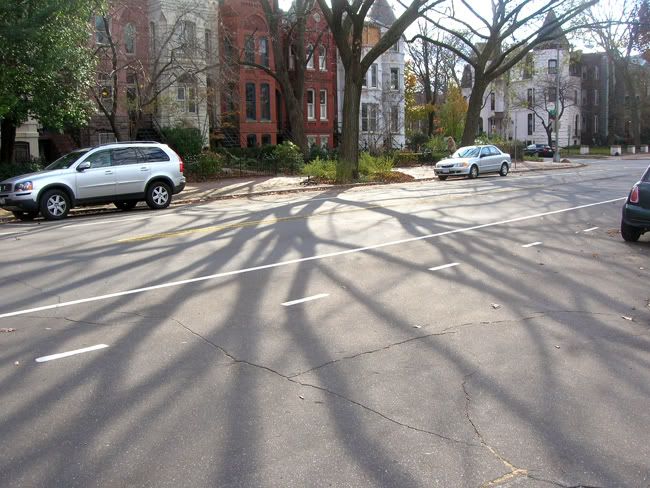 Washington DC is a forest. I take for granted how many trees there are here, how much green can accumulate overhead during the course of our swampy summers in this city in which no building can be taller than the Capitol.
When autumn arrives, the leaves change color. Then they fall. And fall, and fall ... and ... fall, tracing in their own way the downward, inward flowing energy of this time of year. Streets that are cool and dark in deep shade all summer long, like 10th Street between Mass Avenue and Constitution, or 8th Street between Independence and C Street, are suddenly flooded with the pale sunlight of winter.
I love the open sky of winter, love looking once again at sights that were hidden all summer. No matter how much I might complain about the cold, about Brother Wind, the early sunsets, no matter how much I whine about the inevitable hours spent sweeping up the thick layer of fallen leaves around the house on Tennessee Avenue, I do love the quiet, open, graceful season of winter. I really do.