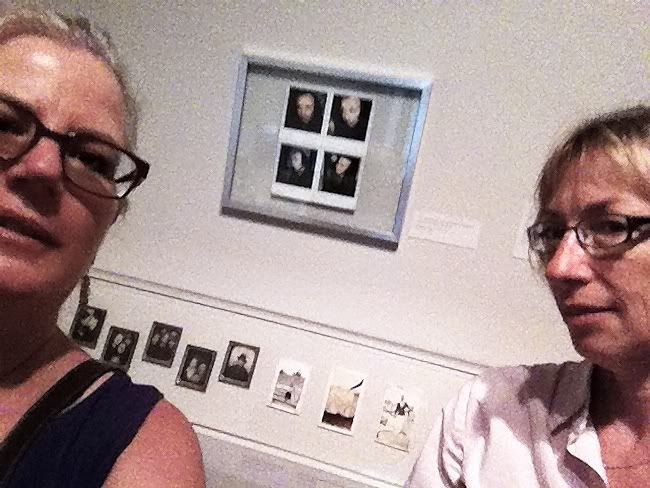 I love this snap taken yesterday of Kim, a blog friend who is now a "real" friend, and me at the Portrait Gallery.
It's rainy, foggy, dreary and damn humid in Washington DC again today. The mosquitoes are biting like maniacs, the air smells a bit moldy, there is no sign of Brother Sun's beautiful light anywhere. Yuck!
What's it to me? I have a full day of clients ahead so I'll be mostly indoors until 6:00. After that I'll walk the circuit around Lincoln Park, though the weather is hardly inspiring me to do so.
I could continue to grump, but I won't.
Instead I'll set up the massage table, light candles, sprinkle lavender essential oil on the clean sheets, and queue up some nice music to help my clients relax. Focusing on the landscapes of my clients' bodies will help shift my attention away from the soupy non-day ongoing outside the chateau.
Happiest Friday to all. May the broom of weather sweep the humidity out of the air sooner rather than later, may it be so! I am hankerin for fall, I really am!