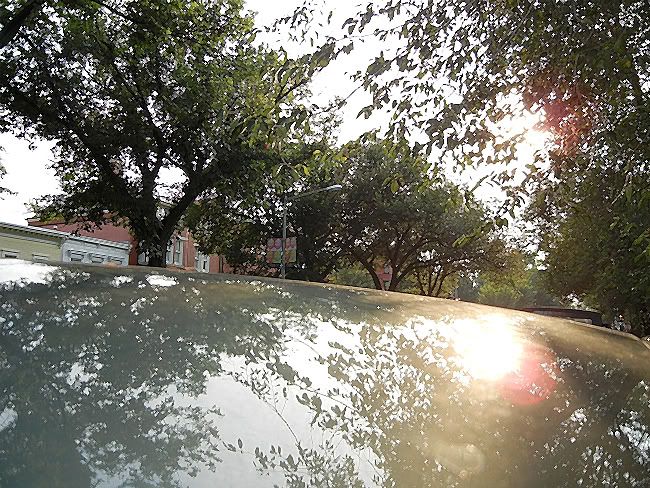 I'm refining thoughts about moments, thinking this morning that the first bit of a moment is exciting, the fullness of a moment is sublime, vivid, notable, the waning of any particular moment brings sadness, clinging or the opposite, a definitive pushing off or pushing away.
Does this make any sense? An example: you see a beautiful butterfly - exciting. The butterfly lands on your shoulder - oh man! Sublime. But then it takes off, as it should, leaving behind a longing to have it land once more, or stay longer. A different kind of example: whatever you're cooking is boiling furiously when it was just supposed to simmer - exciting! You grab the red-hot handle of the iron skillet in which the boiling is taking place - vivid and notable, yikes! With superhuman speed you let go of the handle, attend to your hand, possibly cling to ideas about how you wish you could go back five minutes, or maybe you cling to the idea that you're an idiot, why didn't you ... blah blah blah.
It seems like a similar contour, even though the circumstances in which the examples play out are very different from each other.
I'm always saying
everything has a lifespan.
What I'm thinking about this morning is that even moments have a lifespan of epic transitions. It's no wonder when you get down to the quantum level, all there is is a bunch of vibrating foam. Holy cow. Life truly is in the details!
These moments that make up life, both the infinitely holographic moments as well as the finite experiences, well, these moments deserve my attention. I guess that's why I meditate.
Happy Sunday.