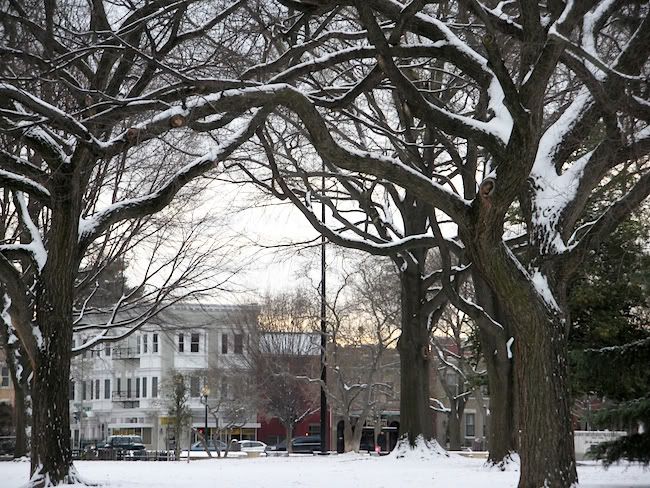 Between now and New Year's Day, one of my favorite games involves psychic readings for the coming year. I'm not talking about doing the readings for others; I ask my friends to read for me. When I ask, inevitably most of my friends will initially say, "But I'm not psychic," or "I don't know how to do a reading," or "I can't." What happens next is I say, "Just close your eyes for a moment, take a deep breath, then visualize me sometime in 2011. What do you see?" Within seconds, my friends are reading like professionals. Like I always say, we are ALL shamans, every one of us. We all have a third eye that will open if only we bother to take a breath or two, let go of the "can't" mindset, get curious.
We're all psychic, we're all shamans - and yet we all have blind spots, too. Oh man, do we ever. The biggest problem with psychic readings is the interpretation of what comes through. You know that saying
lost in translation
? It works in the realm of psychic vision, too. Every image, sensation or emotion that arrives through the ethereal is filtered, just like "real world" information, though our values, our world view. Interpretation of astral messages is likewise shaped by individual history. All the adventures of our lives color the way we perceive everything, both psychic and "real."
I'm thinking this morning about Betty Friedan, the incredible visionary whose book
The Feminine Mystique
radically changed American society. The book is well worth reading - wow. She saw through the cultural norms of the '50's, she did her homework, she figured it out and wrote about it so articulately. Towards the end of the book she writes about what happens when there is no national sense of purpose, when national identity is lost. It's so interesting to think about.
After that, she loses it a little bit. For instance, she has nothing good to say about the birth of the counterculture. She could see so much, but when it came to the beats, she didn't perceive that in order to punch through the feminine mystique, through the national regression that was 1950's sociey in America, we were going to need a whole lot of beat poetry, we were going to need Elvis, Bob Dylan and then the Beatles, James Brown, Jimi, Janis, psychedelics and a whole lot of sex, drugs and rock 'n roll. According to Betty we were all just supposed to snap out of the era of the Flintstones, grow up.
But of course it didn't happen that way, wouldn't, probably
couldn't
have unfolded in such a mature manner. We had to act out,
seriously
act out. Betty Friedan could see so much, but she didn't see it all. I should keep this in mind when I get all involved and uppity about my sense of what is and what isn't, especially in terms of what is yet to come. No one (except God) can see The Big Picture. And yet - it's so fun to try, yes? I say yes! Happy Saturday, y'all. Shalom.