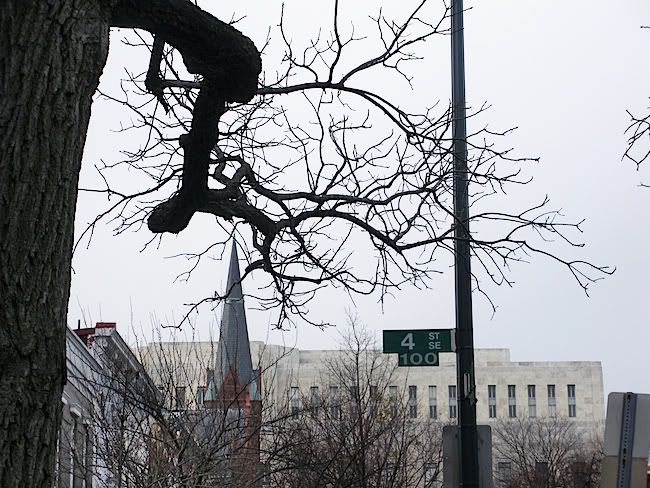 That's the steeple of St. Mark's church, Library of Congress just behind it. During summer, you can't see any of this from A Street because of the canopy of leaves.
Autumn is almost over, even here in Washington DC where it tends to linger for a long time. I am so relieved when the color drains out of the leaves, when they all fall to the ground and the sky opens again.
Walking around DC in winter is old-school cinematic, like being in a black and white film from the 1950's.
In a dark time, the eye begins to see,
or so says Mr. Roethke. True, dat. What my eye picks up in winter reflects a very different point of view.
Internally, too, I "see" things differently. In winter I do a lot of praying. Maybe not more praying than during the other seasons, but I think it's fair to say prayer in winter has a depth I can't access at the height of summer or when overwhelmed by the frenzy of life force in spring or the melancholy beauty of autumn. In winter, I sink down into myself, find deep pools and wells of prayer that I tend to forget at other times. Winter is quiet and spacious, it makes room for this depth.
I love all the seasons, but oh man I really love winter. Welcome!!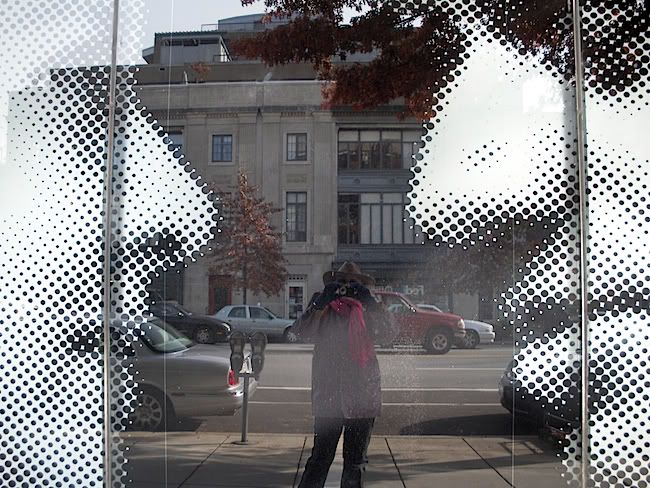 Studio Theater, 14th and P NW.