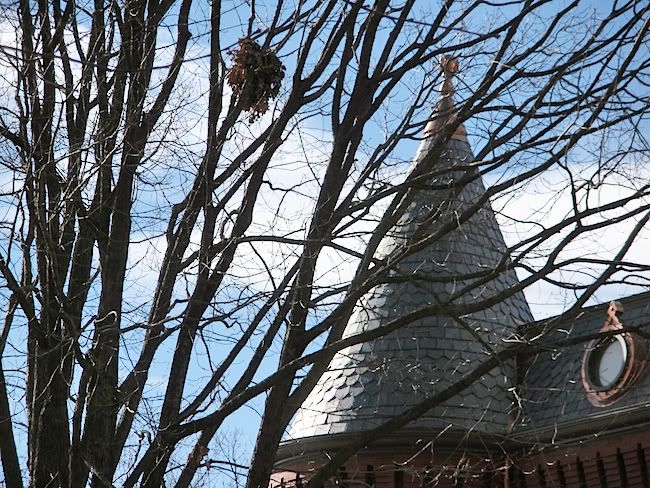 I'm reading the Dalai Lama's book about his spiritual journey. His holiness, as a simple monk (as he calls himself) spends at least five hours every day meditating and praying - can you imagine? One of the things he is focused on during meditation is the interconnectedness of all things. This mindfulness, of our essential interconnectedness, is the source of his great compassion. I spend barely an hour every day meditating and praying, but nevertheless I get it, I really do, about our interconnectedness. Oh yeah.
My heart is heavy today after learning last night that the luminous, hilarious, lively, joyous and artful Tessa Edwards, of the blog Aerial Armadillo, has died. No I never met her in "real" life, but as with so many other bloggers and friends on Facebook, the fact that we became acquainted over the internet did not in any way interfere with our heart connection.
She had cancer, I don't even know in what form. She was very active on Facebook and continued to post to her blog until mid-October. I haven't seen anything from her since then. I am very sad, truly sad, not virtually sad, to think of her passing beyond the veil.
The other thing the Dalai Lama is focused on in his meditation and prayers is the reality of impermanence. The denial of this truth will cause nothing but suffering. Yeah, yeah .. all our days are numbered, which is one of the reasons I love to say that
Life is short and we aren't dead yet. L'chaim!
At the end of my meditation this morning, I told myself in no uncertain terms: Don't take it for granted. Get out there and live fully, like Tessa did. Be creative, dance around, try things that seem impossible, love with your whole heart, err on the side of kindness. Throw your tendencies towards cynicism, sarcasm and hopelessness - and your fantasies of control - straight into the compost bin. Make a fool of yourself over and over again, OK? Laugh. Yes? I say yes.