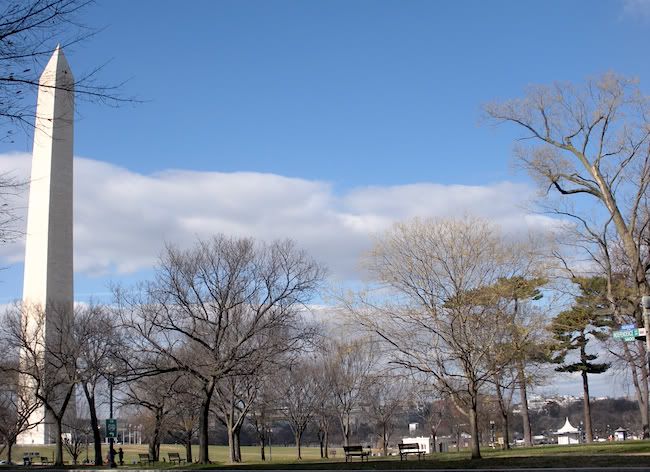 Here in the northern hemisphere, we're bearing down hard on winter solstice. It gets dark at 5:00 pm and isn't light again until 7:00 a.m. It's cold and windy and ... well ... you might think that our tendency would be to tuck ourselves under a warm blanket and drink tea until the spring thaw. But no, we humans - at least we humans here in Washington DC - crank everything up at notch or two or three at this time of year.
Yep. We enter into a holiday FRENZY of activity: shopping, wrapping, standing in line for hours at the post office. We go out to eat and drink, we put tiny, sparkling strings of lights outdoors and indoors, and of course we bring a little bit of the evergreen forest into our houses. We bake cookies, bread. We give gifts, host parties, attend parties. We stretch ourselves thin at this time of year, always.
According to the cosmology of Reya, what we're up to is instinctual - we are generating light and heat with all our activities. The frenzy is a ritual of triumph over the darkness. All the gift buying, wrapping and giving is, at some level, an offering so as to insure the return of the light after solstice.
Some of what transpires over the holidays is fun: the gatherings, for instance, and all the drinking and eating is pretty fun, too. The frenzy part of it all is exhausting, but we rise to the occasion, year after year. We humans are, in many ways, such noble, valiant animals. We will NOT let the darkness bring us down. Oh no. No way.
After New Year's Day,
then
we can get under a warm blanket with tea and books. By January 1 it's pretty clear that the light will return, that all our heat-light generating activities and offerings have been accepted by Brother Sun. Whew! New Year's Day is always such a relief!
Today I'm going to leave all thoughts about the Holocaust, Baby Boom and Krakow behind while I enter into the fray. I'm going to bake, shop, go to the post office, thereby insuring the return of the Sun after solstice. Or so goes my theory. A little bit of holiday frenzy is a good thing, yes? I say yes. Let there be light!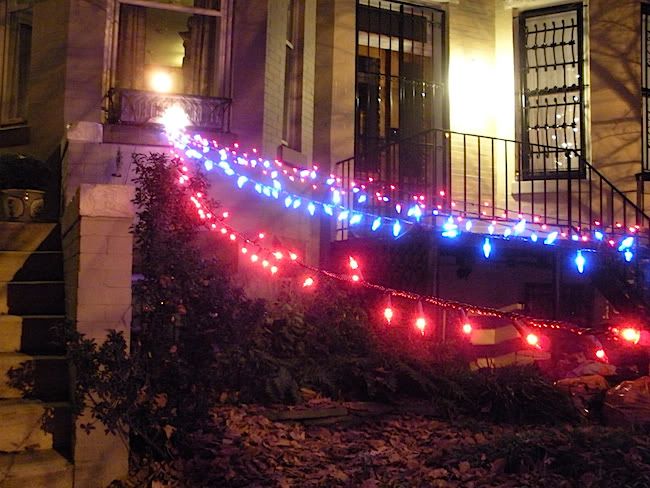 At the house on Tennessee Avenue, the outdoor light display is truly fabulous - it looks like a comet is streaming past. Very cool.