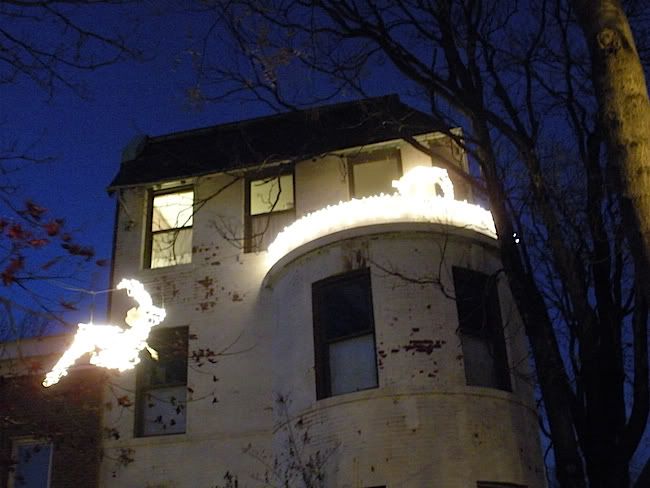 Betty Friedan studied psychology but became a writer for women's magazines. She also read magazines, of course. At some point in the 1950's, she began interviewing women. Eventually, right around 1960 or so, she wrote "The Feminine Mystique," a book that changed American society, or at least lit a fire under the cushy butt of post WWII America, subsequently kicked the women's movement into high gear.
Inspired to pick it up again recently, I am in awe of Ms. Friedan. What a book. If you have never read it, and especially if you're too young to remember the women's movement, it'll sure give you a heads-up on why the movement unfolded so dramatically. Wow.
What I'm thinking about even more than the "problem that has no name," is about what happened
before
the Baby Boom. Revisiting the idea of taking a journey to Krakow, Poland, has opened in my heart all the complicated emotions and reactions I experience every time I think about the Holocaust.
Energetically, the Holocaust feels like a black hole that opened up in Germany after the devastation of WWI. That black hole sucked everything in its vicinity into the darkness. I used to blame various individuals involved, but I now feel that no one could withstand the gravity of that dark storm. After WWII, people worked like crazy to reverse the effects of that black hole. I believe the creation of the state of Israel - the way it was done - was one of those efforts, slapping a band-aid over the black hole. How I wish the creation of Israel had been more carefully thought out, God. But that's the 20/20 of hindsight, eh?
I get a little crazy when I enter into the still unwinding energy of the Holocaust. I have to be careful when I do this, very careful. Some of my friends and family have suggested that I turn away from the black hole and its effects, face the future. I really get that approach. Swimming with the whales in Maui is a beautiful way to embrace life. The thing is, I'm kind of scared of whales, and not crazy about tropical climates. Also: I dislike swimming.
There is some more work I need to do with the energy of the now fading Holocaust, but I promise, I'll be careful. I'll keep my feet on the ground, and keep polishing my heart while I think about it. What I'm interested in are the healing efforts that followed the Holocaust, not the storm itself. I'm thinking about the nuclear family in the nuclear age here in America, women giving up careers and college in order to marry young and have so many babies. I'm thinking about my mother, also about all the Lucys, Wilmas, Mrs. Cleavers, all of whom surrendered their identities and bodies to bring a big ole generation into being. I'm wondering what THAT was all about. Betty Friedan is helping me, my friend Renee, too - but there are layers upon layers here.
All I can say is: wow.