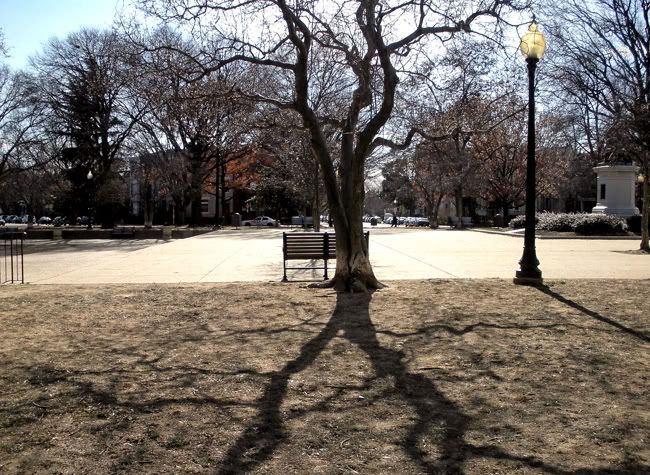 I was working yesterday so was unable to attend the
We are One
concert on the mall. My last client came directly from there with stars in her eyes. You can find many images on the internet, or
watch it online
. I saw it last night on my roommates' gigantic TV. Seeing and listening to all those duets that included one black person and one white person, with big ole Lincoln in the background, brought tears to my eyes. I felt the same sense of relief that had me crying on election night. The concert at the Clinton inauguration was good, but not like this. Yesterday's concert was a healing, no doubt about it.
It's dawning on me that this inauguration might mark the end of the American Civil War. Oh - I know - it officially ended in 1865, but as anyone who has ever visited any of the battlefields will tell you, the energy is ongoing even now. It's as if the worst of the battles got stuck in a time loop so that they endlessly replay themselves, kind of like an American Valhalla, with all the gore and guts but none of the glory at the end of the day.
I'll be curious to see whether the Civil War re-enactors are as enthusiastic about their work, with Obama as president, as they have been. For those who don't know, there are huge organizations of people who re-live Civil War battles, down to the people in the battlefield hospitals who scream as if in terrible pain while a re-enactor pretends to amputate a leg. I find the concept completely bizarre. The re-enactments cut the groove of that terrible time even deeper but also reveal how strong the energy of that war still is, how cohesive it still is. I guess to be fair I could admit that the re-enactors are simply dancing in shamanic alignment with what is. It's a grisly dance, a re-wounding. As if this country isn't wounded enough in the aftermath of slavery.
So the energy of the American Civil War is finally unwinding. Well, maybe. I don't know for certain what is happening, but believe me this weekend is much more than the inauguration of a popular president. There's a sea-change, a shift in the wind. It's big.
You can not imagine how happy I am to be here in the midst of it. Don't worry Tam and Val, my shields are in place which makes possible a joyous dance in shamanic alignment with the biggest thing I've ever felt. I am so honored!