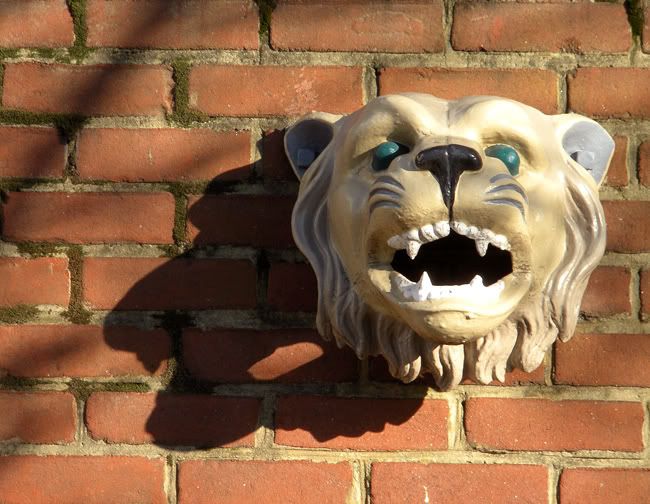 Lion head and his shadow, a Rajastani guy in silhouette.
DC is feeling mighty lively here at the beginning of the final week before the inauguration. The energy is gathering, beginning to take shape, expanding and intensifying. It's so strong that even the most obtuse among us can feel it. Maybe in Kansas City, or San Francisco, or Portland, Oregon there are people who will not tune in to the energetics involved, but here? Resistance is futile.
Long before we knew January 20, 2009 would be Obama's first day, millions of us pasted widgets in our blogs so we could count down the last days of the Bush administration. The anticipation of change has been in the hearts and minds of Americans for a long time, so it's no wonder that even 9 days out, the energy is so cohesive. Group mind is so very very powerful. It's exciting! And, as of this week, absolutely impossible to ignore.
Silly DC business owners who were contemplating the idea of staying open because they love business as usual, or think nothing should interfere with their schedule, or whatever, have suddenly opened their eyes. Everything is going to be closed, except restaurants and retail. I do mean EVERYTHING. January 20th is going to be all about celebration and traffic jams. I'm so looking forward to it.
Also fun is the process of deciding which inauguration party to attend. There are dozens of options here on Capitol Hill. I've received invitations to parties taking place across town as well. In order to dance in shamanic alignment with the energy of the inauguration, it will be necessary to get fancied up and par-tay that night, one way or another. What a cheerful task, isn't it? Oh yeah!