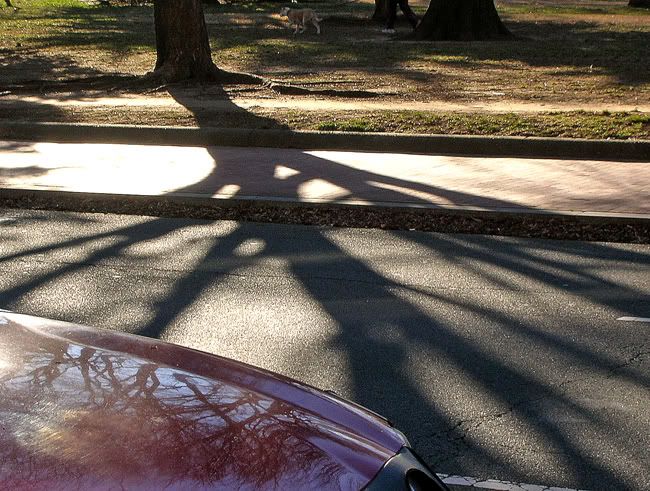 The trees of Washington DC have presence all year round. They define the landscape in early spring when they're in bloom, looking like so many poofy white and pink clouds. In summer the lush leaf canopy of dark green creates pools of shade that are noticeably cooler than areas exposed to direct sunlight. In fall they are gorgeous in all their gold and red finery. But even in winter when they're buck naked, they have incredible presence made more dramatic by the shadows they cast. Only the monuments and federal buildings like the Capitol and the White House have as vivid a presence as our trees.
When I think of New York, I think of the presence of that city's famous skyscrapers, and the incredible presence of people (because there are so many, always out and about it seems). In the western U.S., the Rocky Mountains provide a majestic backdrop. At the coasts, the ocean is the mighty presence.
Having been chosen as a blog of note this week is giving me a sense of what it means to have presence. Being this visible is kind of nerve wracking, I'll admit. To all of you who have visited and commented, please accept my apologies if I haven't responded. I'm not used to standing under a spotlight. It's kind of freaky! Good, oh yeah, but ... freaky! I wonder if the trees feel like this sometimes?