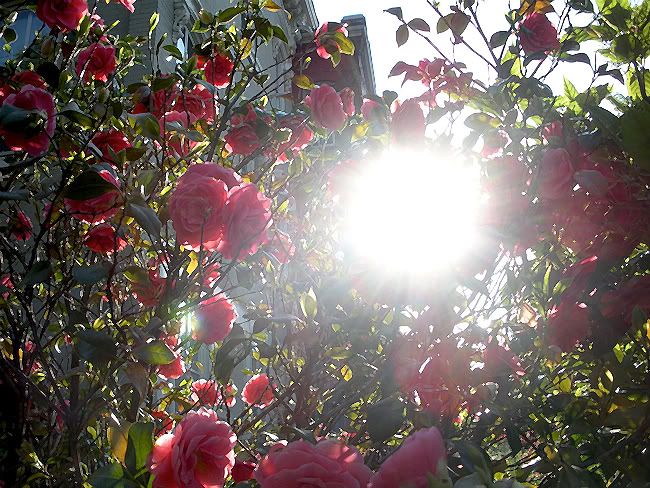 As part of beginning my exploration into recent, frequent appearance of Hagalaz, i.e. what needs to break in order to make room for the new, I've been watching
this TED talk
by Kathryn Schulz about being wrong. She says being wrong feels exactly like being right. It's the moment of
realizing
you're wrong that's embarrassing. She says, "The miracle of your mind isn't that you see the world as it is, it's that you see the world as it isn't." Oh man, that is so true. Incredible talk, well worth watching - at least I
believe
I'm right about that!
I'm thinking this morning about a friend whose cat ran away last winter. For five weeks this friend searched her neighborhood for her beloved cat of 14 years. At last she spotted her cat in an alley with a bunch of feral cats. She sat out in that alley every day for a couple of weeks, trying to coax her beloved cat to come home. She worked with some people who trap feral cats in order to have them spayed/neutered, then return them to the wild, she talked to a pet psychic, and a pet behaviorist. She even lit a candle, which is extraordinary, since she is a non-believer. (I guess it's extraordinary, too, that she contacted the psychic.) She was determined - and desperate - to bring her cat home.
At last she enticed her cat into the cat carrier. She thought the drama was over. But the cat was traumatized; wouldn't come out of the basement, wouldn't relate to the other cat in my friend's home. Just recently she started treating her cat with Prozac, trying to coax her back to her normal behavior.
On Easter morning, her 14 year old, spayed cat gave birth to four kittens. Even so, my friend refused to believe this was not her cat. She said she would bet her life on her belief that this was her cat. A trip to the vet confirmed that this cat, the one she brought in from the alley, is definitely a young, fertile, feral cat, NOT my friend's cat.
When her old, spayed cat gave birth to kittens, that was a Hagalaz moment, oh yeah.
This morning I pulled Kenaz, the torch rune, which reflects the energy of enlightenment; it's about the moment when you GET it, when you see through the false assumption, when the fog dissipates, the ah-ha. This is often a very sad moment. For my friend kenaz would refer to the moment when the vet confirmed that this cat is NOT her old cat.
I don't have big plans for today - grocery shopping and maybe a walk depending on how much green dust is flying around. No matter what, I'll be opening my mind and heart today, hoping the lightbulb above my head lights up. What am I not seeing? What do I think is absolutely RIGHT or TRUE that perhaps is not as solid as I thought it was? What am I so SURE about that I would stake my life on it?
My eyes are open. Wonder what I'll see today ...