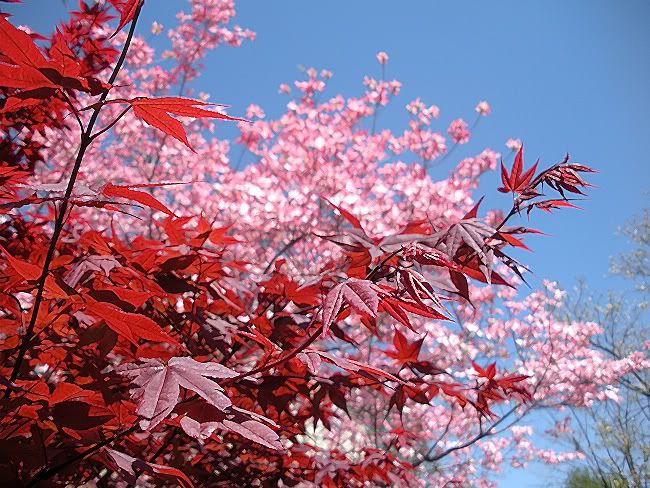 I woke up happy this morning after a night of sublime dreams and luxurious sleep during which there was never a moment when I found myself searching for a car. YAY!! There was one wheeled vehicle in the dream, a rustic ox cart that my mother had loaded with a bunch of old stuff she no longer needed. The cart was stacked high with clothes, neatly folded and sorted according to color. Even in the dream I was thinking, "her chakras must be SO clean." My mother was headed to the second hand shop to say goodbye to unnecessary baggage. That is a Really Good Dream.
Following the trail of lost cars, night after night, lead me at last to the gleaming white marble resort that seems a whole lot like the in-between-lives place if you ask me. Wouldn't heaven be a gleaming white marble resort? Well?? The final dream from that series brought many revelations, so many, wow. Now in the aftermath of all that looking but never finding, I feel grateful. It was the searching that mattered, it was the quest that provided the insights. My very wise and insightful sister Hannah, when I consulted her about this dream series, said,
Morph frustration into gratitude.
I had no idea what she was talking about at the time, but as it turns out, she was absolutely correct. Wow.
The quest is the hero's journey, yes? I say yes. So did Joseph Campbell and a lot of other very smart people. Undertake quests with gratitude, not frustration, yes? My sister Hannah says yes.
Tonight is the first night of Passover, the quest we Jews take every year. Last night's dream in which my mother was cleaning out her closets reminded me of the scrupulous housecleaning that is a part of the beginning of Passover. Traditionally we are supposed to find every crumb of leavened bread, scrub away anything that even resembles yeast-risen food. That cleaning is a metaphor for finding and cleaning up all the little bits of ourselves that resist growing and learning.
Quest in the form of questions is a big part of Passover. There are the four classic questions that are given to children to ask, but the Seder itself is a setting in which everyone is supposed to ask questions. Questions indicate a desire to learn and grow. Asking opens a space into which wisdom can flow.
Looking back now on the series of car dreams, I feel that in some very core way (not consciously) I have been aligning myself with the quests that mark this time of year: searching for the strength to let go of everything in order to cross the desert, for instance, or to bear the grief of Jesus's incomprehensible death, also the joy of his incomprehensible rising (the Easter version of the same idea).
I feel clean and ready to undertake the journey, and I am grateful. All aboard!