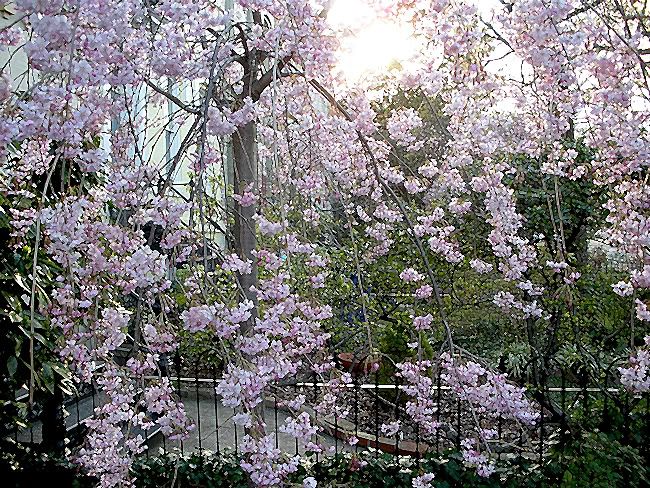 The weeping cherry tree in front of the chateau.
The cherry blossoms are - at last - beginning to flutter. The weather has been so cold that they lasted a lot longer than they usually do. Cherry blossom season, in slow-mo, was rather exquisite.
What's not exquisite is the looming possibility of a government shut down. What that means, seen from a local perspective, is that the Smithsonian would close its doors during the Cherry Blossom Festival, one of the busiest times of the year. That would be a shame, as would the fact that many related events would be cancelled. Hundreds of thousands of government employees would be put on furlough. HUNDREDS of THOUSANDS. Think about it.
And of course
everyone
will be angry. Imagine me heaving a big sigh. Yikes.
I'm long past thinking I know what should be done to avert the shutdown. I hear people all the time talking about congressional process as if it's a simple matter, as if all the hundreds of members of Congress should simply see things the same way. Working, as I do, with people directly involved in that process, I assure you it is NOT simple.
This morning I will be sending soothing energy towards the Capitol; I'll be hoping, praying, and wishing that one way or another, this crisis can be resolved.
When Congress experiences conflict, we citizens of the District bear much of the brunt. It is not pleasant to live within that energy field. Nope.
May cool heads prevail. Please? C'mon. May it be so.