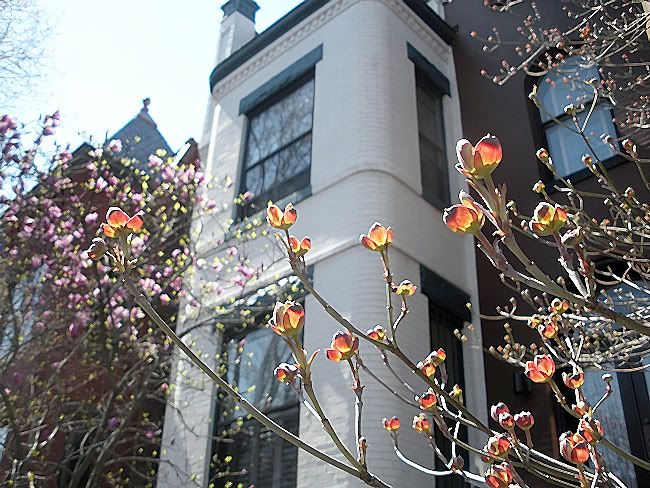 The natural world does not give a rat's ass about the impending government shut-down. No matter how we wring our hands, point fingers, decide how to fix the problem or berate the people we charged with figuring it out, the birds continue to sing, the dogwoods are beginning to open, and the tulips are dancing in gardens all over the city.
I understand the strategy behind the way our brains evolved, particularly the frontal lobes. The intelligent design of brain evolution made it possible to think faster and therefore get away from predators, figure out how to grow food, hunt and such. The way our opposable thumbs evolved is pure genius.
But ... our fast-firing neurons and clever hands are both blessing and curse, yes? I say yes.
We think, therefore we are. We overthink, in fact. Definitely. We: worry, fret, imagine the worst and the best, stress out. We get stuck in our heads all the time. Then there's the opposable thumb problem of wringing hands, finger pointing, fist pounding, giving the finger, or the "up yours" fist gesture ... sigh ... I could go on and on, because I too have the active imagination that comes with an oversized cerebral cortex, and hands smart enough to fly all around the keyboard.
Meanwhile the birds are singing beautifully, the trees are unfurling gracefully. All of DC looks like fairyland - well - except for the people, marching purposefully up and down the streets, brows knitted, shoulders hunched, talking talking on their blackberries.
Me? I'm going to take a big walk today, meet a friend later on for drinks. I can't fix the budget; instead I'll dance in alignment with the rest of the natural world that, in spite of not having a big ole brain, really gets it. Life is short.
Carpe diem.
Oh yeah.