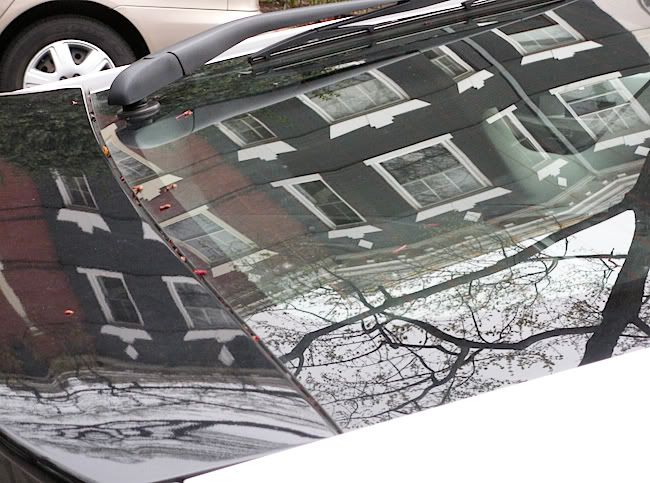 DISCLAIMER: This one contains more about ME and about MY SELF-ESTEEM, or lack thereof. Me, me, ME!! Gross. Anyway if you're not in a mood to read about my navel gazing, please move on to the next blog, yes? Oh my, yes. END DISCLAIMER
You would not believe how many people have told me they KNOW how to fix the U.S. budget. Some of them even say it would be simple. "Just do this ..." Or "Just do that ..." I love some of the solutions I've heard - other ideas simply startle me. A few scare the bejesus outta me. Whew! But ... it's not the content of these simple solutions that strikes me; rather it's the conviction of the people who think they really know how to fix everything. Wow.
The brilliant Barry of
Astrobarry: Astrology for People Who Think
contends that self-doubt is just emotional exhaustion, or so he says in his horoscope forecasts this week. After enduring the toxic energy of the final days of last week, during which the deal was struck, at the last minute, that derailed a government shut-down, I, for one, am not only emotionally exhausted but physically and spiritually exhausted as well. I'm toast! Whoa, you would not believe what Capitol Hill felt like by Friday. I'm kind of amazed that anyone has the juice to feel outraged about it all, or convinced that they know the "right" answer, but indeed there are plenty of folks out there full of conviction, outrage, and answers.
Wow.
Recent thoughts about my lack of self-esteem revolve around the idea that I don't have deep reserves of natal energy (according to the Sufi acupuncturist) so maybe my emotional reserves run dry more easily than others, therefore I can not muster the conviction that other, sturdier folks have in spades. I'm wondering about this.
Another thing that's absolutely true is that I have purposely cultivated self-doubt about my perceptions because ...
I talk to dead people.
I'm not the first, nor the last human on earth to talk to ghosts, to relate to Brother Wind as a being, work with spirit guides and animal guides, to dance shamanically with energies that no regular person is aware of and such, but it's not acceptable in my society here in the 21st century to believe and behave as I do. In order to stay balanced and keep my good humor, I must constantly remind myself that I might be making it all up. Hence, I create self-doubt, which inevitably picks apart self-esteem, yes?
What is real, anyway? I just read a review of Oliver Sacks' new book
about the plasticity of perception
. Did you know there is no such thing as color? Our brains invent color in order to help organize the information that enters the brain through our eyes.
After reading that review, I wondered how it is that we came to believe there is one objective reality, how in the world we function as if we're all on the same page. How can anyone be convinced that they know the answer to anything?
Just thinking about all this is overwhelming ... time to jump in the shower, put all my concerns on the back burner, and get ready for work this afternoon. I have three clients in serious need of my utmost attention today. Onwards & upwards!