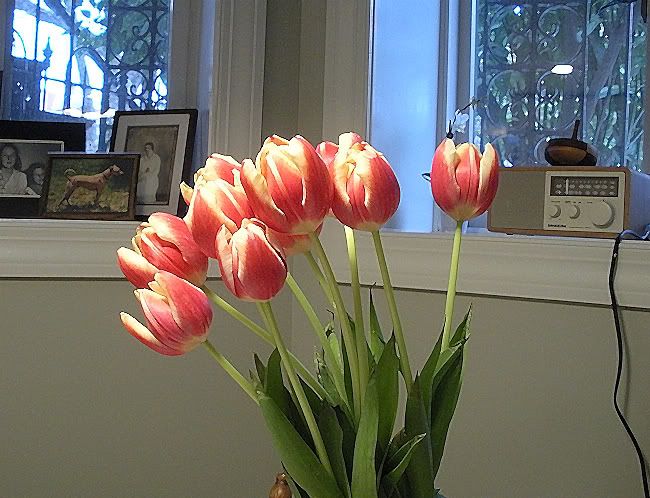 I'm not actually a fan of cut flowers because - well - they're dead! However at the end of a long, cold, rather discouraging winter, bringing some color into the chateau seems fitting and proper.
I'm in a good mood today. It's cold, oh my yes, but the sun is shining and the best thing is: I have absolutely NO PLANS for the day. I can do whatever I want. I baked and cooked yesterday so the fridge is full of food, and I took care of my weekly need for some kind of healing by visiting the osteopath. The
taking care of business
aspect of my "weekend" is complete. Yeah!
Today I will take my time. I will sip my coffee instead of chugging it, I'll get in the shower in a leisurely manner instead of "jumping" into it as I sometimes do. I'm thinking I might swing by the house on Tennessee Avenue, drop off some of the cake I baked yesterday, take the big dog out for a walk. After that I might put my feet up and stream some Grey's Anatomy episodes. Why not? Even the beautiful rose needs manure to grow.
Ah the pleasures of vegging out. I worked hard last week staying open to the shamanic download while remaining (relatively) sane. Then I worked hard on the process of translating what I received. That translation is not perfect, I should say, but I did my best. I worked hard at work to stay focused; I did a good job with my clients.
Indeed my head/heart are still buzzing from the experiences of last week. Whew! But last week is over now. I did what I had to do, imperfectly, with gratitude and humor. Today I will rest.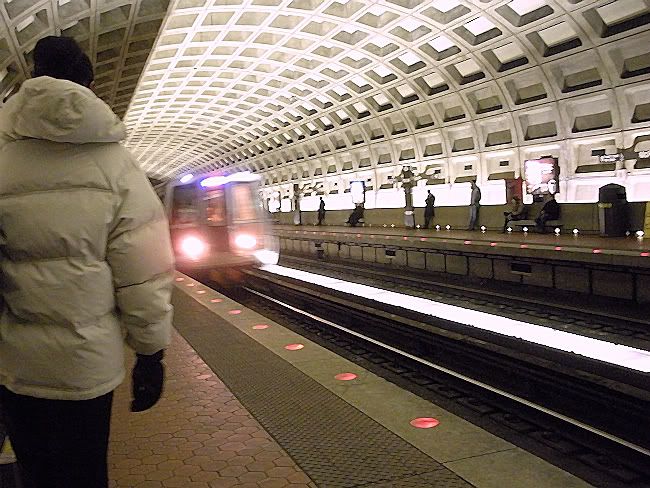 It's still winter but there is light at the end of the tunnel. Crocus are blooming, sadly not in a photogenic way. The birds are singing. Spring WILL come, it will.