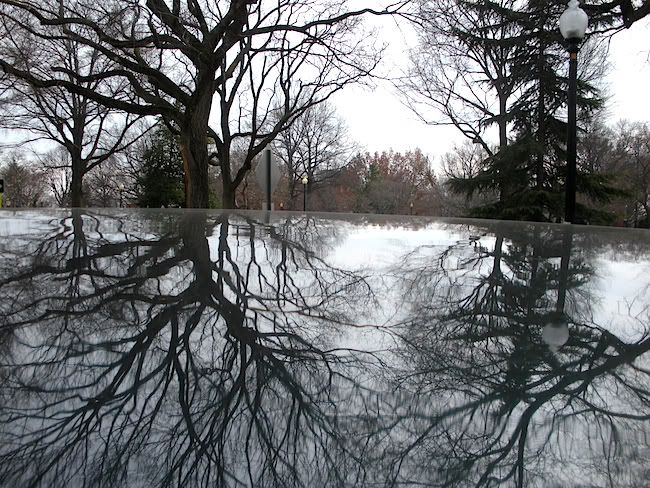 It's cold again today. Not only that, but Brother Wind has returned full force, all sharp and metallic, as if it were still January. Winter winds are so mean. I am so OVER it.
I thought three days of poetry here on the blog at Candlemas might be enough to crack the ice in the heart of this long cold winter, but apparently not. Lucky for me, I've just received a new book of poetry, a collection written by contemporary European poets. This morning I've been pacing back and forth, reading poems out loud with a sharp, pointy voice, staring out the window through squinty eyes as if to say to the cold and the wind: GET OUT.
Of course in the contest of Reya vs. The Winter Wind, you know who's going to win every single time, oh yeah. Still, it's important to put up a good fight. I tilt against the weather as often as I dance in shamanic alignment with it.
So on this cold, windy morning in Washington DC, a poem. Yeah Brother Wind: a poem!! Take that!
SECRET AGENT

I took care of everything: the alias,
The hotel where no one would look for us.
His muscle, his being short and taciturn,
His smooth, brown soles were my idea.

The calm with which he did what he did
To force a confession out of me.
Shock, ice-cocktail, bamboo, false hope:
He was a master in the third degree.

When I left I'd sworn to what he wanted.
I had killed, betrayed, and lied,
And ranted more than he had ever heard
and agreed: our meeting never happened.

--Tonnus Oosterhoff, translated from the Dutch by Allisa Valles