Do you think anyone under the age of twenty would know what this is? Claes Oldenburg, once upon a time ironic and clever is now completely mysterious.
I love Robert Rauschenberg. He was one of my very favorite artists of all time. I loved his happy spirit, how he was unafraid to work in any kind of media. I was in awe, learning that he threw one of his art projects, a series of boxes, into the Arno River after a critic suggested he do so. He didn't toss them in the river out of desperation; he thought the critic had come up with a very fun idea.
Another inspiring Rauschenberg story, at least I find it inspiring, is that he erased a De Kooning drawing - again not out of any kind of "negative" emotion, but because he was at the time exploring purity, painting white paintings. He talks about this piece
here.
When I think about do-overs, when I imagine tossing one of life's episodes into the Arno (or Potomac) river, the urge generally comes from a sense that whatever I want to toss was a "mistake." (What IS a mistake, anyway?) Almost always for me, the idea of erasing comes from a place of wanting to obliterate what was, rather than creating space for something new. I love the idea of erasure as purification.
I'm thinking about this today as I reflect on what I received from the Star Mandarins. As they dissassemble the structure through which they have always kept us connected to our personal and collective destinies, I'm trying to imagine that they are doing this in the spirit of Rauschenberg - with humor and curiosity, and, too, with trust. Yeah ...
trust
... that every one of our social structures won't go belly up while we co-create the new structure.
I want to trust.
I want to believe.
But bloody hell, this moment in time is nervewracking. Maybe it's just me. Is it?
Happy Friday y'all. Shalom.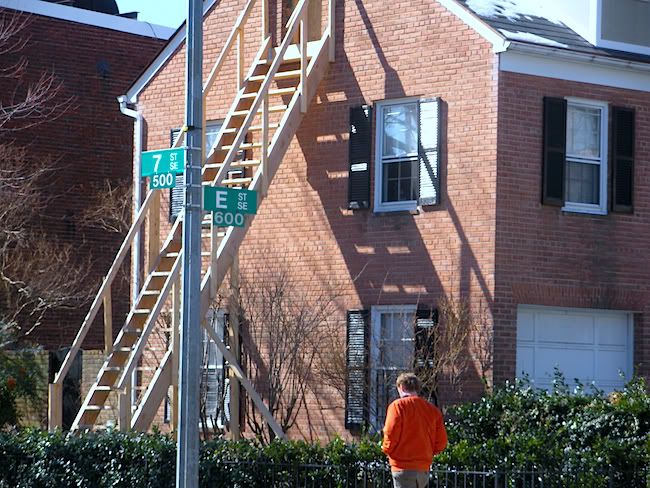 Speaking of mysterious, check out this staircase. Ummmm ... why??