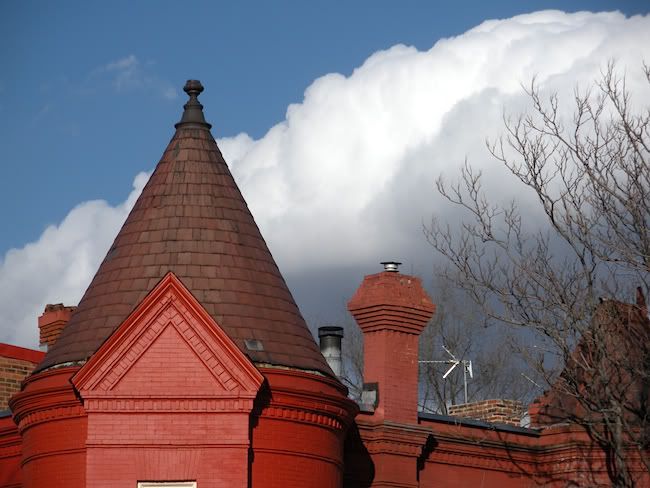 When I'm struggling in any way, one of my favorite practices is to look myself right in the eye (in the mirror of course) and ask myself,
Can you be in a place of acceptance?
When I can honestly say YES, my day goes relatively smoothly, even if I'm in the midst of some drama or another. Being able to just BE with reality, whatever that reality is, is the ultimate dance of shamanic alignment. Acceptance is a state of trust and patience. Acceptance does not include ambition. Acceptance is so graceful. You know?
On days when the only honest answer to this question is NO, well, those days I am doomed to bang my head against one brick wall after another, wave my fist at the sky. On days of non-acceptance, I tilt against a state of shamanic alignment. When I say NO, that means I'm entrenched in an idea of how things SHOULD be or COULD be, a state that pretty much guarantees mood swings between outrage, i.e.
How dare they??
(whoever "they" are) and moroseness, i.e.
How could this have happened - to ME? Pooooooooooooooor me.
Even on the days when my answer is NO, I'm well aware of how to bring myself back into balance: by breathing, dropping down into my heart of hearts, praying, coming into the present moment, walking, stretching, singing. There are so many ways to become aligned. But you see this is the very reason I would make such a bad Buddhist; what I'm saying is, sometimes I know the way back to balance but I choose to stay unbalanced. Is that crazy?
Well - yeah - AND, sometimes the floppage back and forth creates a bit of wiggle room that would not become available if I were able to remain still and peaceful all the time. I'm a human being, capable of great emotional extremes. Is it really such a terrible thing to punch my way out of my various entrenchments every now and then?
Yesterday I could not, would not, allow myself to accept the reality that it's mid-February and therefore still winter, still too cold to walk around without my hat and gloves and scarves and coat, still too cold to ride my bike, to sit for hours outdoors and look at the sky. I felt recalcitrant, impatient. I pouted, I did! I suppose another piece of yesterday's little fit has to do with the reality that I'm about to turn 58. Who knows what else was going on. So I flopped and I shouted poetry into the wind, (for heaven's sake!) I tried to pick a fight with a friend, but she saw right through me and refused to engage, thank god.
When I woke up this morning, something had changed. Today I CAN be in a place of acceptance. The chateau feels twice as roomy as yesterday, the miraculous experience that comes after I've fought my way out of entrenchment.
Tonight some friends are coming for dinner. I feel so cheerful and content to spend the day cooking, cleaning, choosing the poems for after dinner. I'm not saying here that the days when I tilt against the world are a whole lot of fun, but they serve a purpose, they really do. Today I can even be in a place of acceptance around my passionate nature. I flop, it's just part of the package of the fully faceted, three-dimensional me.
Life is good, and I am grateful. Shalom.