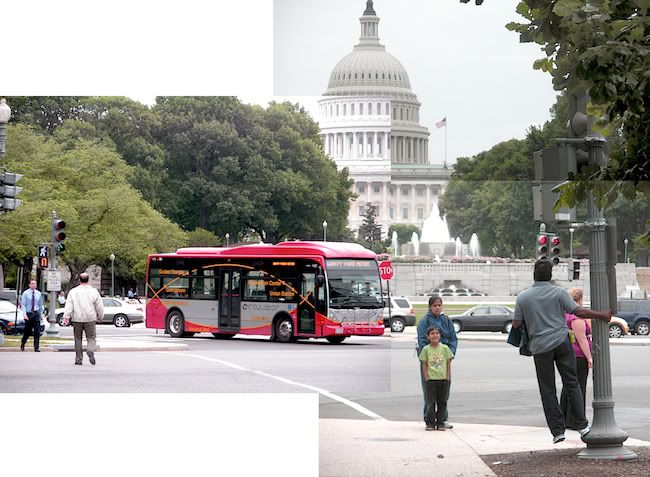 I didn't ride my bike even once last year. Its tires are deflated and it is covered with dust. Apparently, given a choice, I will always walk. It's nerve-wracking here in the District to ride a bike. There is a notorious antipathy between drivers and bikers. I've seen many times the dazed bikers sitting on the side of the road, or being loaded into an ambulance, after being hit. I've also seen bikers cursing at drivers, slamming their fists on car hoods, and so on. In DC, bikers and drivers do not generously share the road. Oh no.
When I ride my bike, I'm always surprised to remember how hard it is to stop for annoying things like red lights and stop signs. It's a momentum thing. After a hard stop, it's a whole lot harder to get going again, hence the urge to just glide through intersections, if possible. I notice I am not the only one out there who has this particular problem, though I TRY to always stop.
Then there's the whole bike helmet conversation that I must engage in AGAIN and AGAIN and AGAIN. I don't wear a helmet and I have my reasons. It's one of those things people feel they must lecture me about, fingers wagging, even after I ask them to imagine how many times I've heard the lecture already.
It's true that I can get places in the city on a bike that would be somewhat inaccessible by foot just because of the distances involved. After a long ride to some otherwise inaccessible location, my neck always hurts. No matter how upright I sit, or how many forward bends I do when stopped at a light, my neck gets stiff from overextension.
I can't stop and smell the roses when I'm traveling by bike. I can't gaze at the sky or the architecture, and I'm not as likely to stop and chat with the neighbors. (On my bike, I just wave and keep going.)
I believe I have a constitutional aversion to bicycling; it just doesn't fit. So I'm going to sell the lovely Obsydia (my bike), get a good pair of walking sandals, and leave the biking to those who actually enjoy it. Steven I so look forward to your summer bike ride photos and meditations! And to all the rest of your bikers as well: bravo! Have a nice ride.
I'll be on the sidewalk, taking pictures and stopping to stare at something. To each his own, oh yeah.