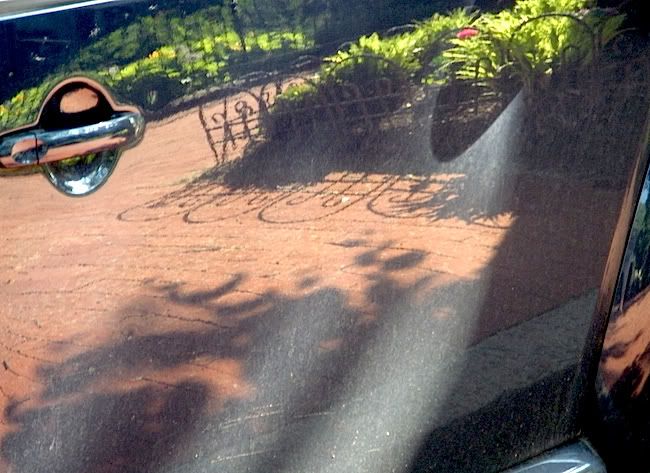 I read somewhere that, one hundred years ago, the volume of birdsong in the midatlantic was twice the decibel level that it is now. It's hard to imagine, at this time of year, at dawn, how it could be any louder.
Just as the sky begins to get light, the cacaphony of chirps, tweets, whistles and calls is a solid wall of sound. How could it have been
twice
as loud? I can not imagine.
Sometimes I try to put myself into bird-mind. When I do, I can see how, when the sun rises, the attending birdish emotion is so overwhelming that chirping is automatic, irresistable. I don't believe they're thinking, "Oh. Dawn is coming. Time to sing." I think it rises up in their feathery chests and bursts out all at once. In my imagination, it's like those times when you can't stop yourself from bursting into tears, or can't stifle a big laugh, or the way in which, in musicals, all of a sudden the characters explode into song. In my imagination at least, sunrise birdsong is a dance of shamanic alignment between Brother Bird and Brother Sun.
When I googled the question, "Why do birds sing at sunrise" the answers I found were much less esoteric in nature. I like the idea (uk yahoo answers.com) that they are announcing their location, and specifically at sunrise are letting their fellow birds know they are still there, alive and well, ready for another day.
No matter what the official answer might be, the truth is that morning birdsong is definitely a joyful announcement:
Day has once again arrived, and I'm still here.
Oh yeah.