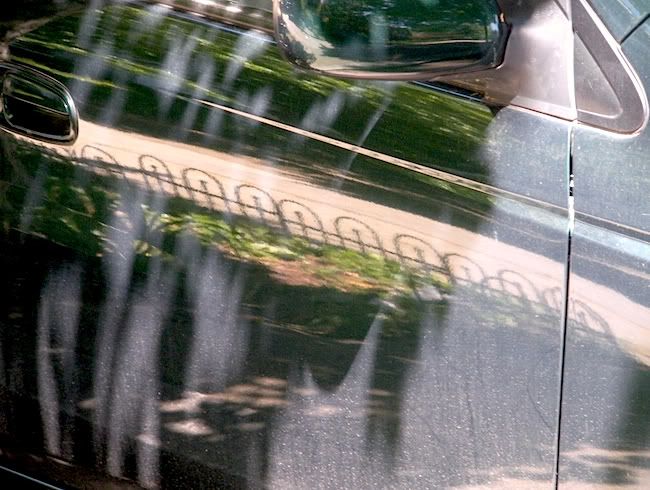 I love
Once upon a time ...
It is such a great way to get immersed in a story. It takes the reader (or listener, if someone is telling the story out loud) far away from the right here and the right now. Once upon a time ... oh yeah. When I read or hear those words my consciousness shifts, I become curious and open. I'm ready to dive in to the plot head first.
What I don't get, never have, is
... and they lived happily ever after.
What does that mean? That from then on, ever after, none of life's conflicts, challenges and problems will ever rear their ugly heads again? Does it mean that, from then on, life will be a series of smooth transitions, that the protagonists, who have faced hell and high water, will suddenly settle down into a life of contentment and ease? Are all adventures over and done? No more pain, no more tears, no more friction? Huh??
Why not just say, "And that is the end of the story"? One of the things I love about the Icelandic sagas is that no one lives happily ever after. When a character dies or moves away, that transition is described very plainly:
... now Snorri is out of the saga.
'Nuff said.
I think
... they lived happily ever after
is kind of a set-up. It plants a seed in the mind of the listener, an idea that gets translated into thought forms like: if you
marry and have children
or
lose 20 pounds
or
get a promotion
or whatever, you will ... yep ...
live happily ever after.
When I was in my 20's, I imagined that by age 40 I'd be set. I thought by then I would be wise enough and successful enough that I might be able to avoid the vicissitudes of life from then on, that I could live happily ever after. Ha ha. When I was 40, I thought maybe by 50.
It's beginning to dawn on me that there is no such thing as happily ever after. There's "happy," oh yeah, "happy" has been a big part of my life's story, always interwoven with sad, confused, conflicted, fearful, hopeful and all the other situations that are a part of the complex tapestry of life as a human.
Are you waiting for some big development to occur that will finally make you live happily ever after? My advice: be happy now, don't wait. We - all of us, you and me - will soon enough be out of the saga.
Carpe diem
, y'all!