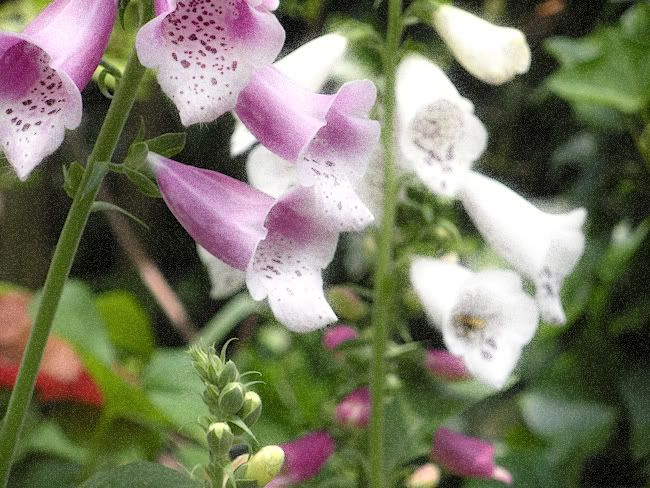 If you don't know where you are going, any road will take you there. --Lewis Carroll
Even if you know where you're going, I would argue, any road will take you there. Some roads are circuitous, some are more scenic, some roads provide ample opportunities for creative tangents, others are fairly straight and narrow, but all roads, if followed, will take us through space/time which is the point of life in this form, yes?
Of course we're all headed to the same destination, after all, or maybe I should say we're all going to end up the same way. You know what I'm talking about, right?
But in the meantime ...
In the meantime I am surprised every day by the twists and turns of this long and winding road of life. It appears that, after nine years here on Tennessee Avenue, I'm going to move house. It's an exciting development. The details are not yet nailed down, so I don't want to jinx it by saying too much yet, but wow.
A year ago I didn't know if I would
ever
move out. My housemates and I are well used to each other's quirks. We are so tolerant of each other, you wouldn't believe it. My thinking a year ago was centered around the idea of:
If it ain't broke, don't fix it.
Nevertheless, at some point during the third blizzard last winter, I had a revelation that opened my mind to a different perspective. I began to wonder whether perhaps it was time to gather my wits about me and shake things up. Then my birthday came and went, bringing with it a consciousness of the passing of time. It was a shocking birthday for me. Fifty-seven? REALLY? After several weeks of careful rumination, I talked to my housemates about moving. Though every one of us is kind of freaked out by the idea, we're all in agreement that it's right and proper. Everything has a life span, everything.
When I started looking at possible places, I became confused all over again. You would not believe what some people think is an acceptable space to rent. Whoa. I'll say no more about it except that as a result of looking at all those awful spaces, I began to wonder if I'd been wrong about the timing of my move. But then things turned again and an apartment suddenly became available, a sweet, sweet space with everything I need. The right vibes and the right light. Wow.
I'm still pondering the concept of
carpe diem
, of
happily ever after
, as those ideas apply to making myself at home in the here and now, and what that has to do with the actual physical place where I live.
This process is not unlike walking
the labyrinth
. In fact, it's
exactly
like walking the labyrinth, navigating the hairpin turns, following the twisting, meandering path. All I have to do is put one foot in front of the other. I can do that. Oh yeah.