Roses in bloom on November 7. Crazy.
I feel compelled to say, about yesterday's post, that I am not a neat freak. I don't try to keep my room neat as a pin, oh no! Cleaning an already clean room wouldn't be very satisfying, now would it? Living life is a messy project, so I live, and then I clean, and if it doesn't get done, I don't sweat it. Also I don't own much stuff and live most of my life in a small space which makes cleaning so much easier. If I had lots of furniture or doo-dads, or a huge living space, cleaning could be a nightmare, an impossible task.
OK. 'Nuff said about that one!
Have a wonderful Sunday!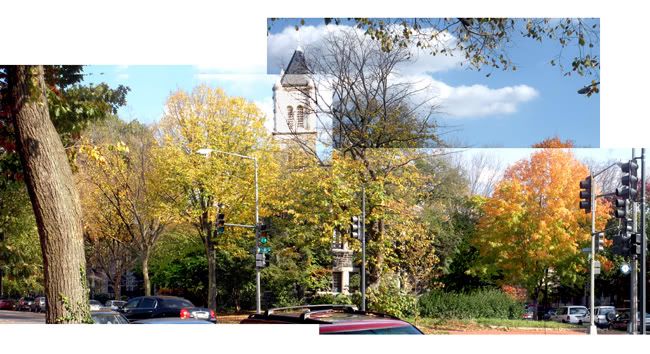 Intersection of 8th, Independence and N. Carolina