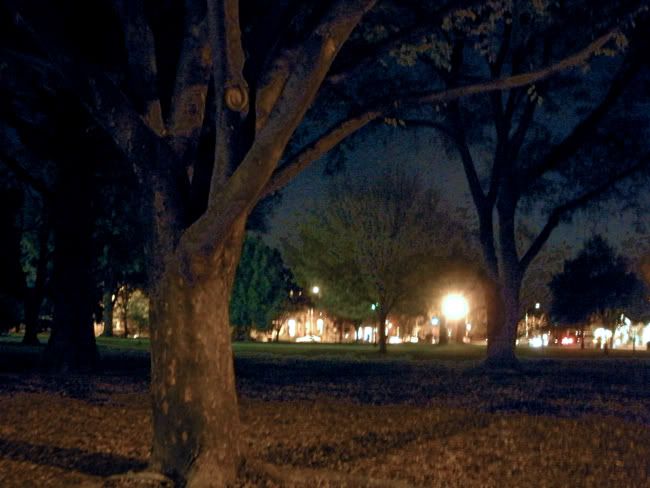 Looking across Lincoln Park, towards Surroundings and the P & C Market
I love housework. I really do - OK not when I have to rush around. Pushing through housework is hell just like anything hurried. But when I can take my time, I enjoy - and benefit from - the instant gratification. I love how you don't have to be a rocket scientist to clean house, but you do have to pay attention. It's simple work that doesn't take long and can help you feel really good about yourself in just an hour or two. I love the metaphor of cleaning house, too. Clean house, clean mind. It really works!
One of the ideas we explored in Reclaiming was that maybe the evil stepmothers and witches in the old fairytales were originally the teachers and mentors of the heroines in those stories. We suspected that patriarchal censorship was responsible for transforming the teacher/mentors into evil characters. That mindset was very much a part of the feminist spirituality of the 1980's and 1990's. Trying to perceive the story underneath the contemporary versions was a fascinating archeology, eye opening to say the least!
The girls in fairytales always have to clean house and cook for their "evil" stepmothers, which helps them develop strength, skillfullness, resourcefulness, and great character without having any adverse effect on their physical beauty. The pampered stepsisters are always ugly as well as being total losers in every way, but the Cinderellas make out like bandits in the end, marrying the handsome prince and living happily ever after. The take away wisdom is that it's better to work hard than to sit around. I mean really, even Mary Poppins made the kids clean up after themselves.
Lately I'm looking into all the dark corners of my storytelling function, wondering if I could tell myself a different version of my own "truths." I'm not looking for new plotlines in my foundational archetypal fairytales, but rather a different interpretation, the way we worked in Reclaiming with the common myths and fairytales of our culture. Who knows what I might come up with?
To that end I spent a couple of hours this morning sweeping up leaves - from our porch and stairs but also for a couple of the neighbors. The sweeping helped me think, was invigorating, and when I was finished, the pavements were so nice and clear. My mind likewise feels clearer than it has in awhile.
Yep, I believe in the power of simple domestic pursuits. Oh yeah! Thanks wicked stepmothers! Kiss kiss!
Yes dogs can be total squirrels, unable to focus on anything. But sometimes, they are completely present. These dogs were waiting for their humans to come out of Peregrine Espresso this morning. Aren't they sweet?