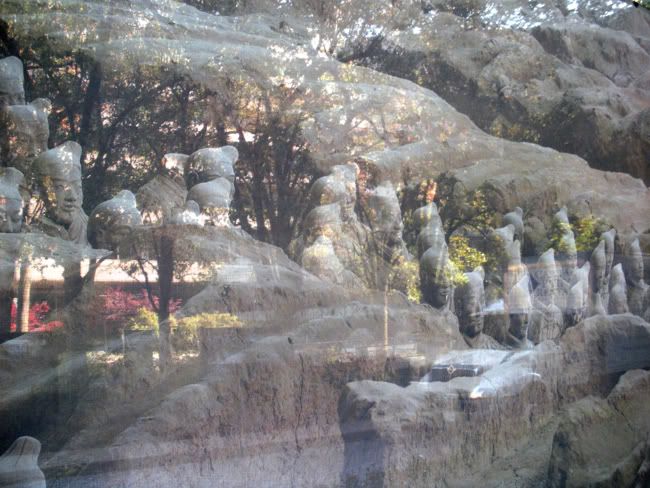 The Express got it wrong by one day. Tomorrow,
Thursday
is the opening of the Terra Cotta Warrior show at National Geographic. Opening day is sold out; I'll be there from 10:00 to 6:00. It's possible someone will have to buy me a drink after that.
I live such a quiet life, spending most of my time either alone or with one other person. My work is one-on-one, I tend to hang out with my friends one at a time, and I have, over the last year or so, stuck pretty close to home. Part of that had to do with the fact that I now work 1/2 block away from where I live. The other factor, of course, was because Jake was so old and feeble during his last year. I really needed to be close to him as much as possible.
I'm 100% introverted, always have been. Being around people, as much as I love my species in general, no matter how I adore friends, family and clients, is exhausting for me, just part of the territory of introversion.
So,
I asked myself in the mirror this morning,
tell me why the hell did I sign up to do this show at National Geographic? What was I thinking? Please expain.
My face gazed back at me, confused.
It's a mystery, it is. My intuition and all my spirit guides tell me this is right and proper, and that the experience will be transformative. The rational bit of my mind says it's not harmful, I can quit if overwhelmed and exhausted. And it's completely different than bodywork, also very different than the rhythms of life on Capitol Hill.
Jake is long gone now. It's time for me to get back into the world, stir things up. I'm diving into it headfirst, people.
Geronimo!!