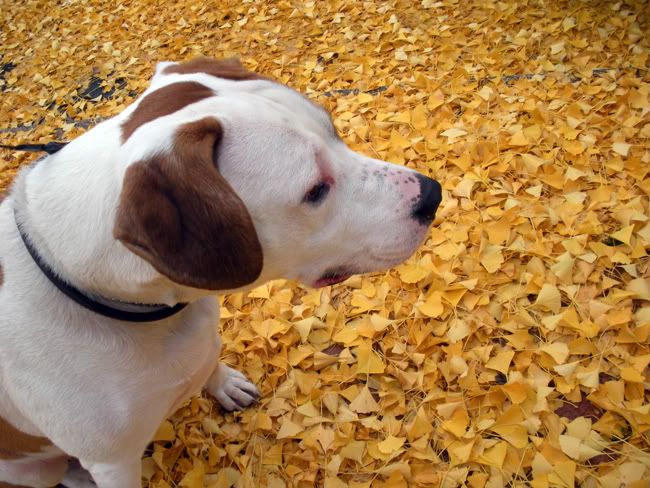 I love living in a landscape that experiences four very distinct and dramatic seasons. Though I loved living in San Francisco, and the natives there swear they can easily see the differences in the seasons, the turning of the year was never obvious to me. In San Francisco you might be cold enough in August to wear a winter coat, or build a roaring fire. In January on a nice day you might decide go to the beach. I found that disparity of weather with season so disorienting. I know, I know - I should have been content with the temperate climate, should have taken my seasonal cues from the decrease and increase of daylight, the position of the sun in the sky, etc. I tried, but was unsuccessful at becoming a real Californian, mostly because I was so confounded by the weather.
I'll be the first to admit I do not enjoy the hottest days of summer or the most bitter cold of winter (there are only a few of those here in the midatlantic). That said, most of the year I love the seasons and weather, especially during our lengthy fall and spring.
Watching the leaves turn color and drop to the ground reminds me that nothing lasts forever, that life is all about transformations, comings and goings. I've been keeping an eye on the beautiful ginko tree by Maury School as it changed from green to gold to empty during November. The drama of that big change reminds me that a life well lived includes the art of letting go. Clinging - to anything - goes against the natural order of things in this amazing, beautiful, frightening, spectacular world. And yet we humans continue to try to cling, no matter what. At least, I have that tendency. What is up with that?
Thinking these thoughts is what inspired me to take the above pic of Tonka, the vigorous household dog, seated as he was on a bed of fallen ginko leaves from the tree in the slide show below. Tonka is not my dog but he's lovely, photogenic, and doesn't mind having his image digitally recorded. Jake is gone, but the truth is, I like photographing dogs. Onwards and upwards, indeed.