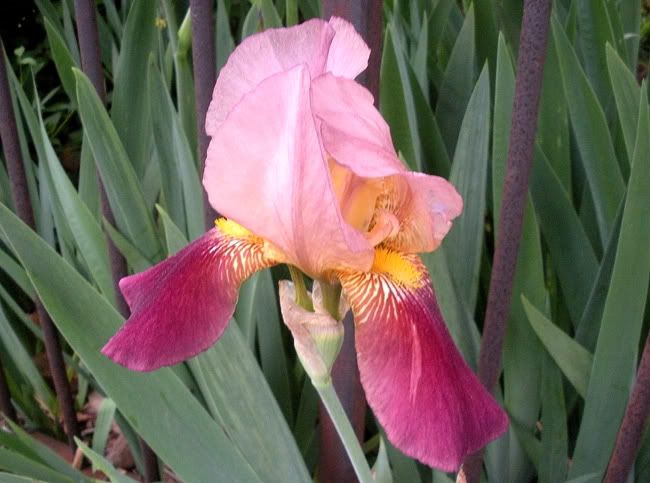 If Gloom (G) = dark overcast, and Doom (D) = the bitter cold of a wet day in the winter, and Precipitation (P) includes every kind of cloud-borne water, then
G x (azaleas + iris + plush spring green) + P - D = What??
I can't describe today as a day of Gloom and Doom, though it's tempting to try to make those words fit. It's not a non-day because there are too many things blooming out there (non-days are, by their very nature, colorless). It's not a rainy day even though some water is falling from the sky. It's not exactly spitting rain, it's not exactly drizzling, it definitely isn't raining.
It's neither hot nor cold, neither dryish nor muggy, but colorful - wildly so. So. What is it? Don't ask me!