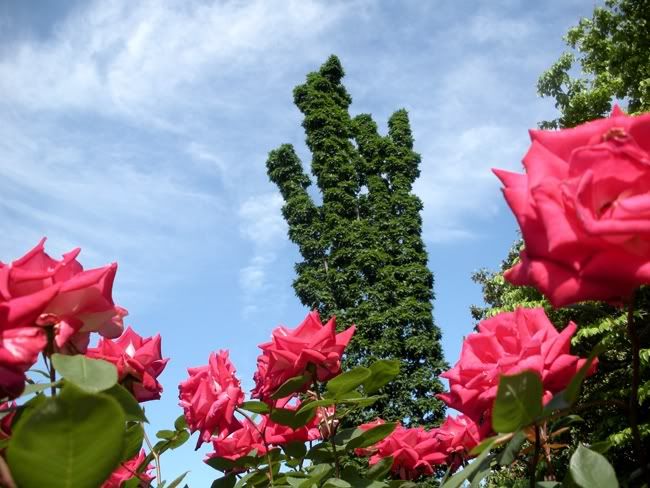 As tempting as it is to sit inside and read about the history of Vietnam all day long, the day is calling me out. The birds are chirping loudly, as if to remind me that whenever I connect with the natural world, it's a Very Good Thing. Brother Sun is shining so bright that his gold rays have managed to penetrate the deep green canopy and are filtering in through the window over my bed, beckoning me. Father Sky is wearing his "Wild Blue Yonder" outfit. The trees are waving hello. Even Jake is giving me the eye, the look that says
Let's get out there, woman. Now.
When I get interested in something, that something, no matter what it is, inevitably becomes a passion. Currently I am devouring
Vietnam, A History,
by Stanley Karnow. I mean really I am guzzling that book. You couldn't even call what I'm doing "reading."
I love feeling passionate, and I love learning things I don't already know, which would include pretty much everything about the history of Vietnam. Did you know they had their own Joan of Arc? They did! Very cool. The depictions of her look so Durga-ish. I guess the archetype of the fierce, young, beautiful, female warrior who fights and dies to save her country pervades many cultures.
Ah but here I am writing about Triệu Thị Trinh instead of putting on my sneakers and taking the dog out there into this glorious day. The birds are chirping louder now; in fact one of them just landed on the window sill.
In spite of my insatiable curiosity, it's impossible to resist a day like today. I'm off!