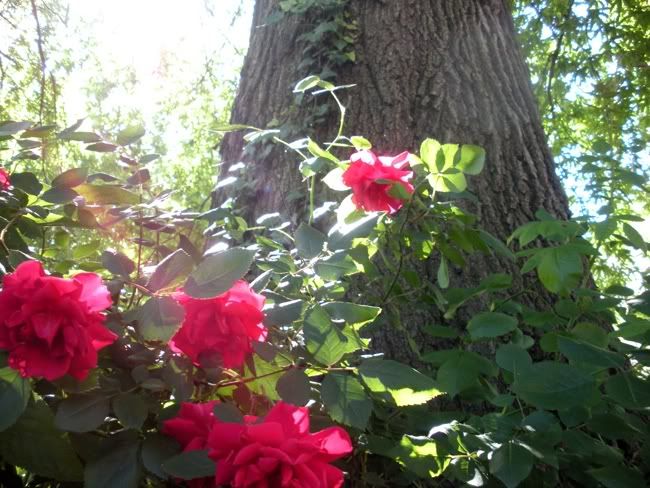 Aging is humbling. I say that all the time. It's alarming in the sense that time slips by so fast. Aging feels so
personal
. The process of other people aging seems right and proper, but the fact that I am aging is really weird. How could I age? How could it be? That's an ego problem, isn't it?
My mother used to say that aging is hardest for the beautiful, because when they lose their looks, there's nothing left. (Typing this just now is helping me see very clearly one of my mother's great prejudices. Prettiness = emptiness? Wow.)
Now I'm not saying I was beautiful. I don't think that was ever true, but I did have something, a magnetism, a hormonal thing combined with good enough looks and my characteristic enthusiasm for the human race, that created a very specific aura around me. I think I must have been really sexy because from the time I was a teenager until menopause, almost everyone I met believed I wanted to have sex with them. It was an ongoing assumption I encountered all the time.
I tried my best to accommodate the expectations of those around me, never pausing long enough to think about whether or not I actually DID want to sleep with them. Not saying I didn't have my infatuations and that I never found anyone sexy - far from it - but the truth is, I had sex with plenty of people I did not find attractive, just to get it over with, or to appease their expectations.
Since menopause, that magnetism has faded as have my youthful looks. Alarming and humbling as it is, it is also such a blessing. I like being received by others for who I am, rather than what I'm radiating hormonally. Men aren't afraid to sit and talk to me, women aren't suspicious. I, too, am far more relaxed because I'm no longer expected to be seductive. It's such a relief, you can not imagine.
Not everything about aging is a bad thing. Isn't that something?