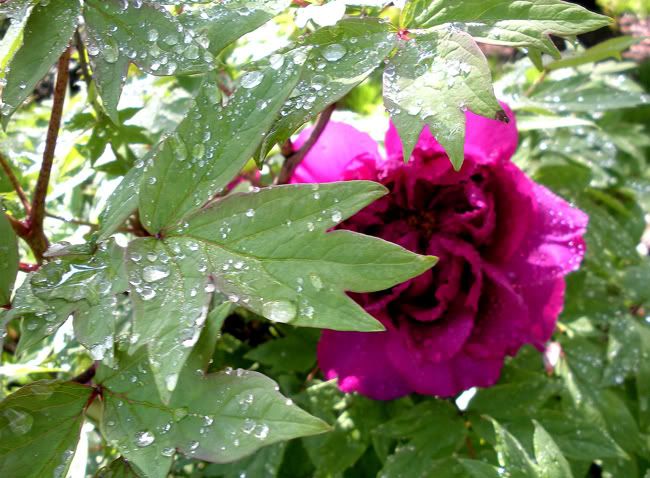 My father used to say
self pity is the most sincere of human emotions.
Wow. That says a lot about him, doesn't it? What I've wondered for many years, but am unable to ask him (since he passed away so long ago) is: what emotion
isn't
sincere? There are lots of insincere behaviors, but emotion? It is by its very nature always sincere. My poor father - he was so miserable.
Though ordinarily I tilt towards gratitude and cheerfulness, I have my moments when I think "Why me?" or "This is SO unfair." Who doesn't? I am generally snapped out of these moments almost instantaneously. I'll be walking down the street, for instance, bemoaning something or another and then right in front me I'll notice someone walking with crutches or in a wheelchair or in some other way physically compromised. It's as if God or the multiverse or however you look at it is urging me to waste as little time as possible in a Woe-Is-Me frame of reference. Life is short, after all.
My practice at these moments is to turn on a dime, to stop right then and give thanks for my excellent health and for the fact that physically I am in fine shape for a woman of my age. I could be in better shape (who couldn't?) but boy could I be in worse shape. Wow.
All that said, I'm sporting a pout today since I was
supposed
to be traveling to Florida tomorrow to hang out with one dear old friend and one brand new friend. The original plan had to be scrapped. Now it seems I will have to wait until October. Hence the pouting.
Isn't emotional intelligence about the capacity to deal gracefully with situations in which instant gratification isn't possible? Oops. Not exhibiting emotional intelligence today. Oh well.
I'll live. The days and weeks will pass quickly. October will come and I'll head down to hang out with these dear ones. And all will be well. Life is good and I am grateful, oh yeah!
Cool old drawing of the Capitol, framed and hanging in the bathroom at Teaism by the White House. I love the half-finished Washington Monument.